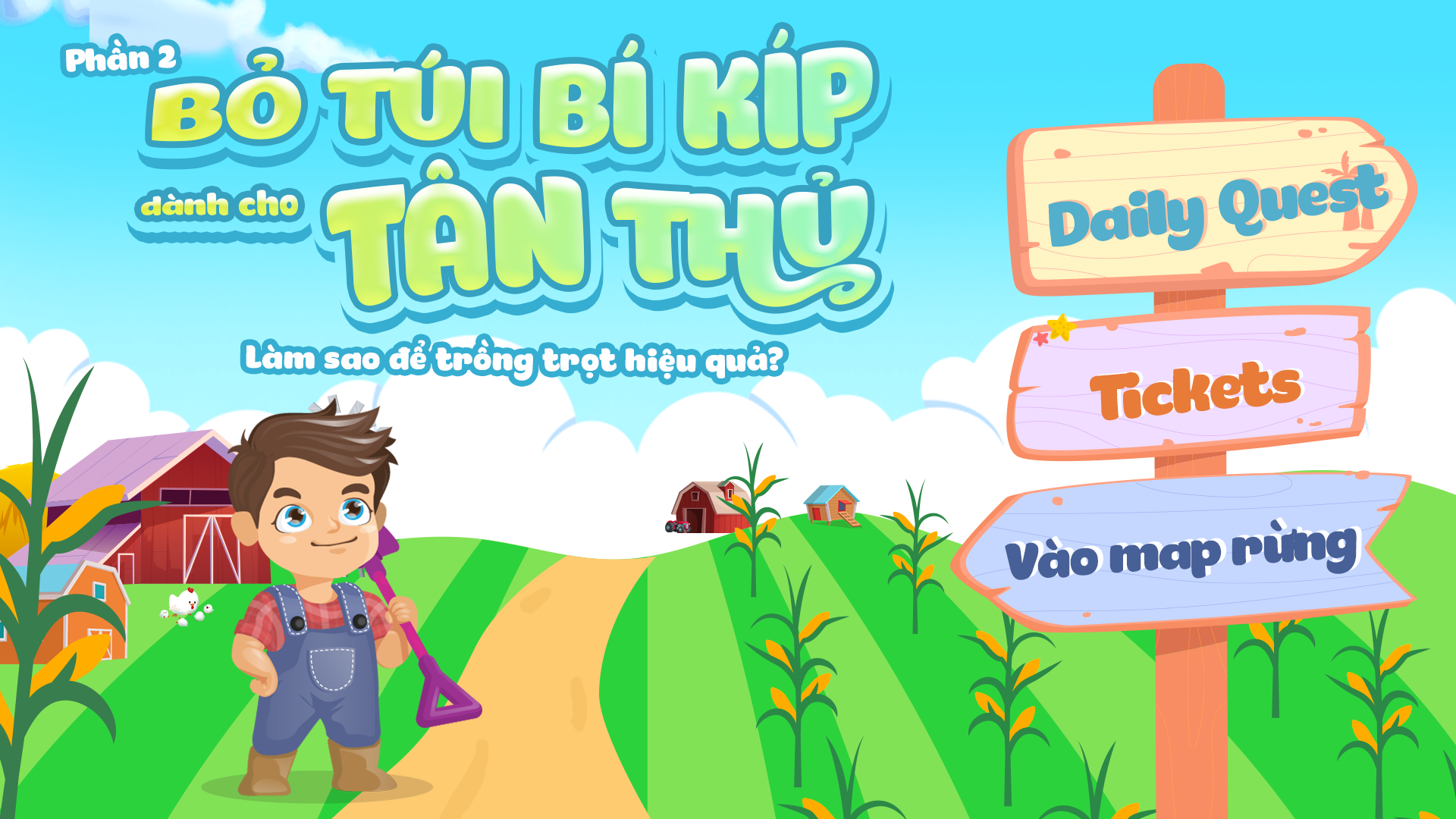 1/ COMPLETE 9 DAILY QUESTS, WHAT WILL YOU GET?
Anyway, don't forget to complete the first 3 random quests to get 1 Ticket for the lucky spin. What is the use of the Ticket, let's explore further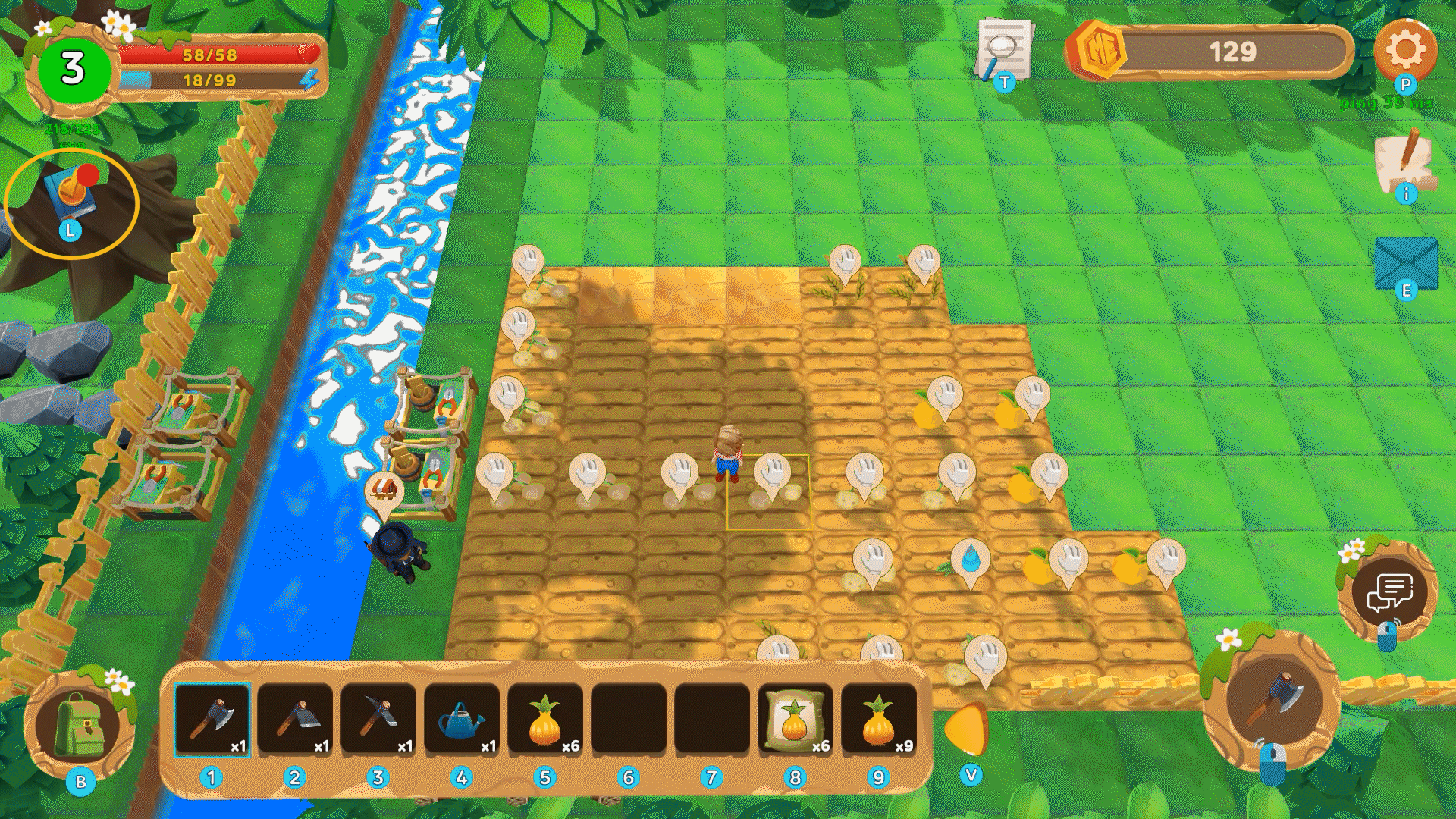 nstead of doing any tasks out of line, you should complete the tasks vertically or horizontally to receive additional rewards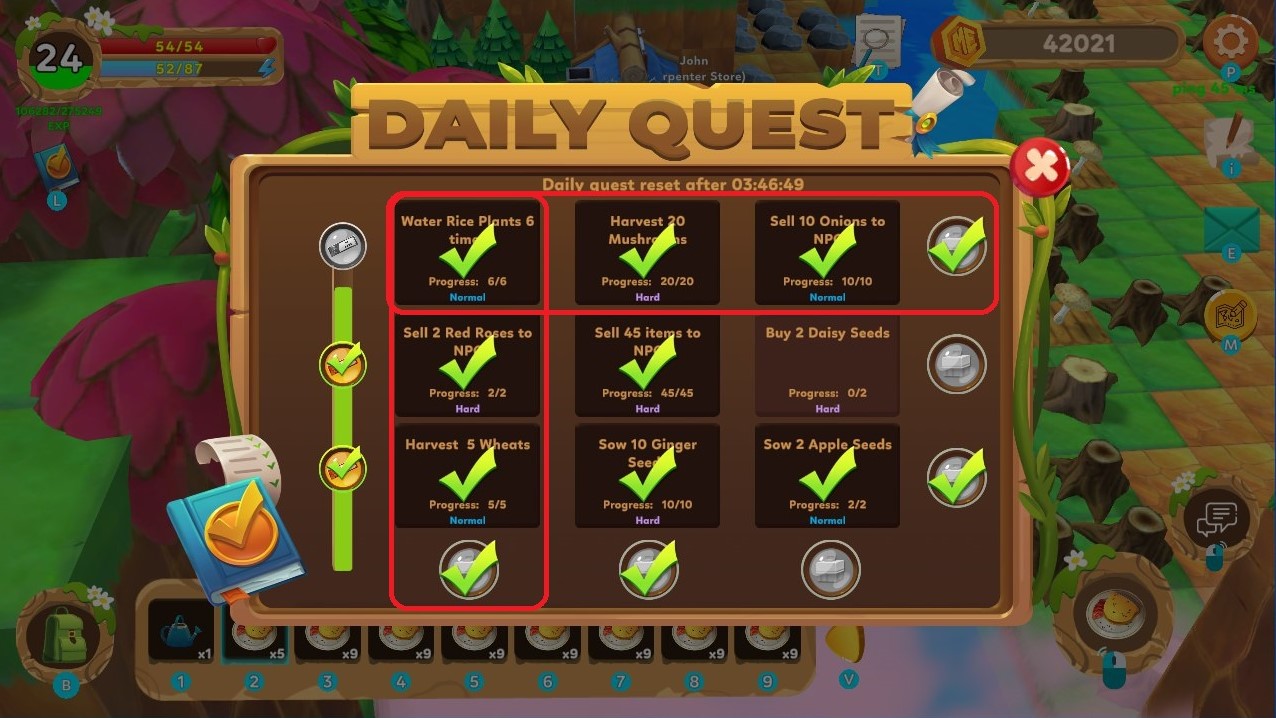 It's great that when you complete all 9 quests, you will receive a series of items with 3 Tickets for the lucky spin and land opening tickets (random: green, blue, purple)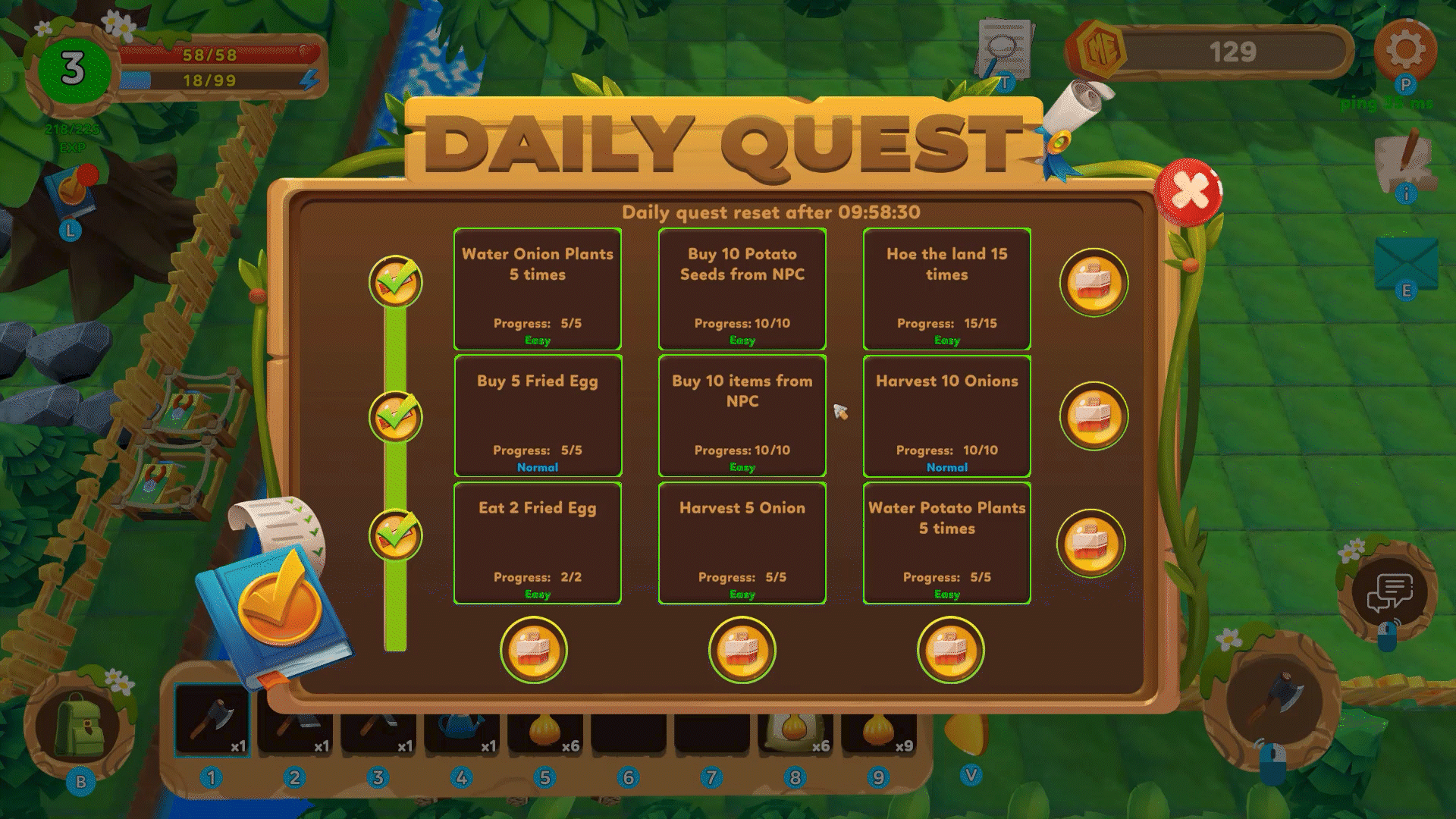 If the task is too difficult for the farmers to complete, don't worry because you can change another quest. Conditions: Allowed to change 5 times, 1st time: Free, the next 4 times: cost $ME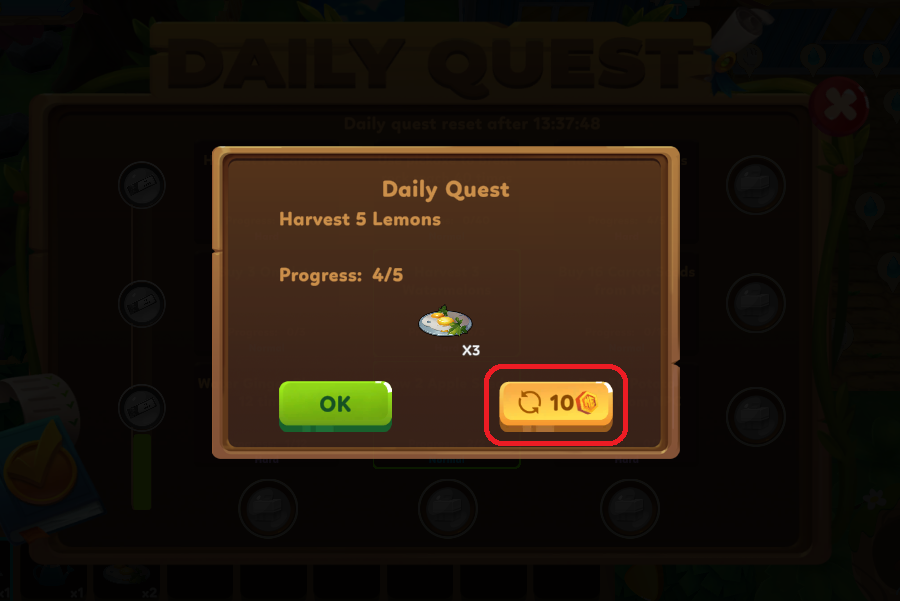 After completing the tasks, the farmer will receive the following rewards: seeds, wood, rocks, energy-boosting food, $Me.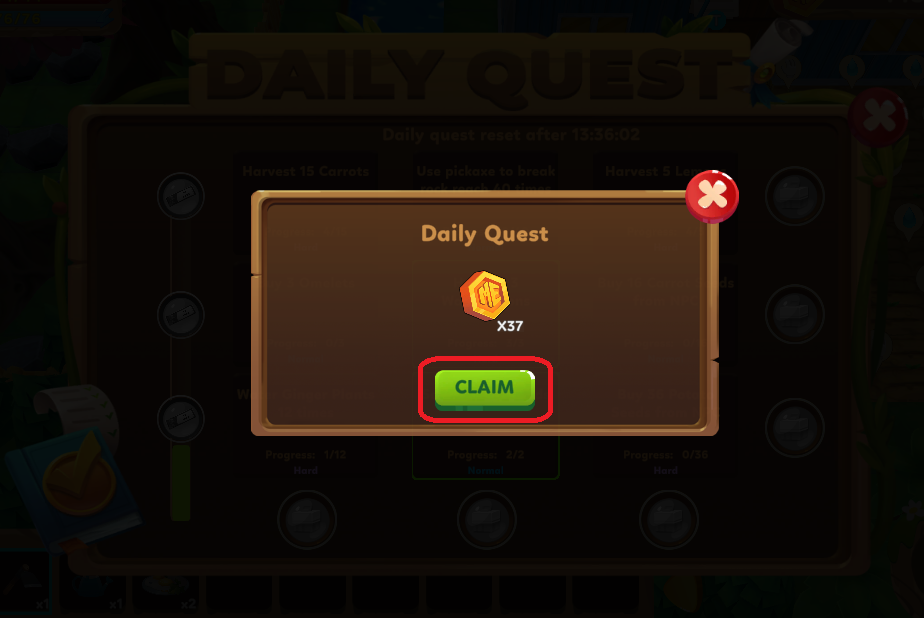 Note:
+ Daily Quest board will reset at 0:00 every day
+ If there are two similar tasks, you should prioritize the quest from top to bottom, from left to right
2/ How should farmers grow crops effectively?
I will share a small tip to make the farming process more economical. Let's go !!!
In addition to seeds from the Shop NPCs, farmers can receive seeds from the Daily Quest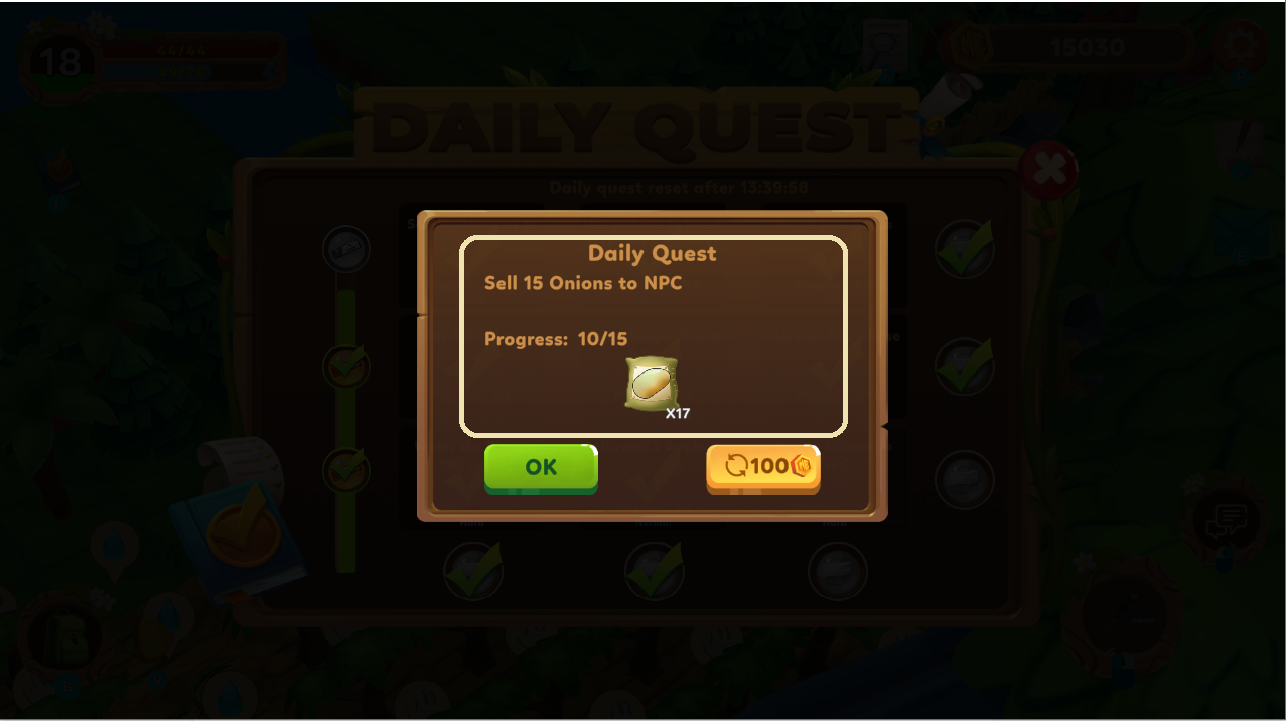 In addition to buying seeds from NPCs or Daily Quest, the ticket can also bring you rare seeds. It will be difficult to get them from the game because if you haven't reached the required level, you can't buy it from the shop.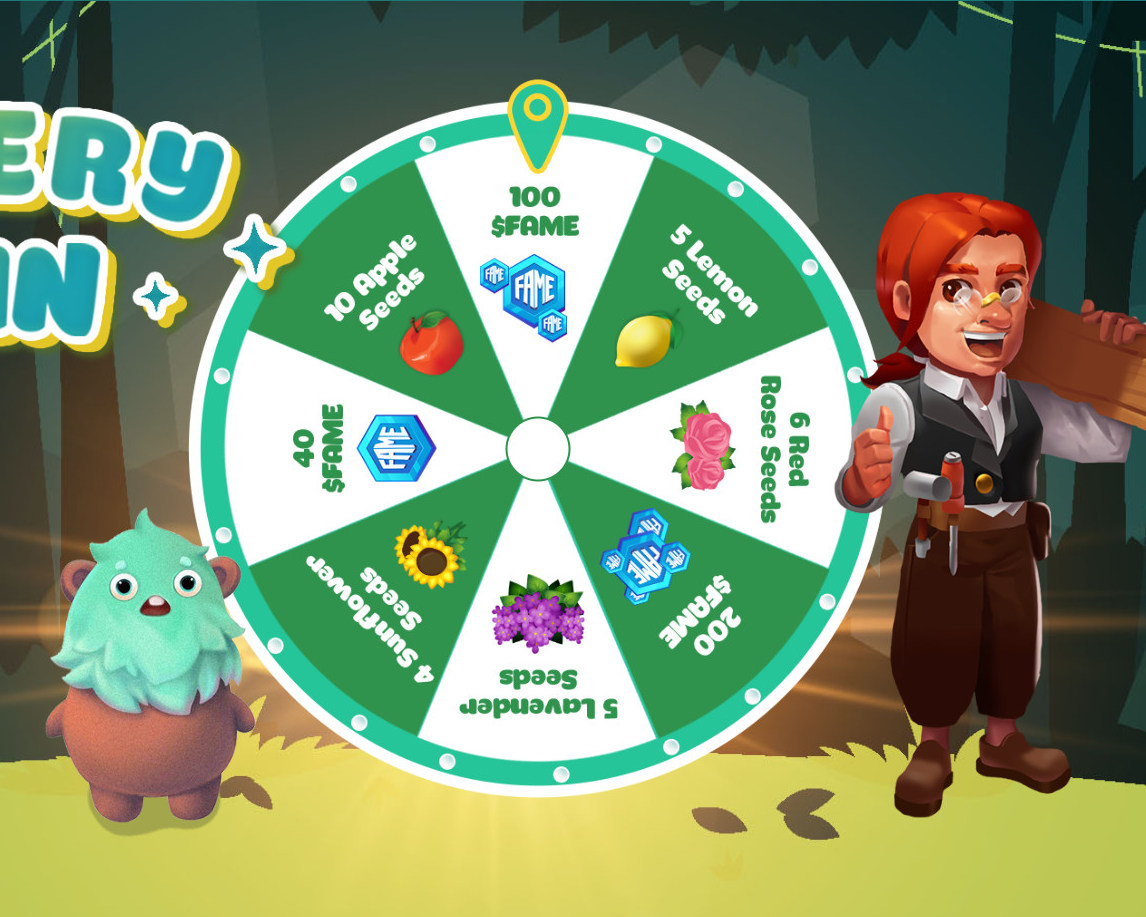 Save now tips on choosing the seeds that have the highest yield
→ Level 1 - 5 : You should plant onions purchased from NPC Kevin's Shop. - Advantage: The time to plant this tree is long, so it will have time to recover energy.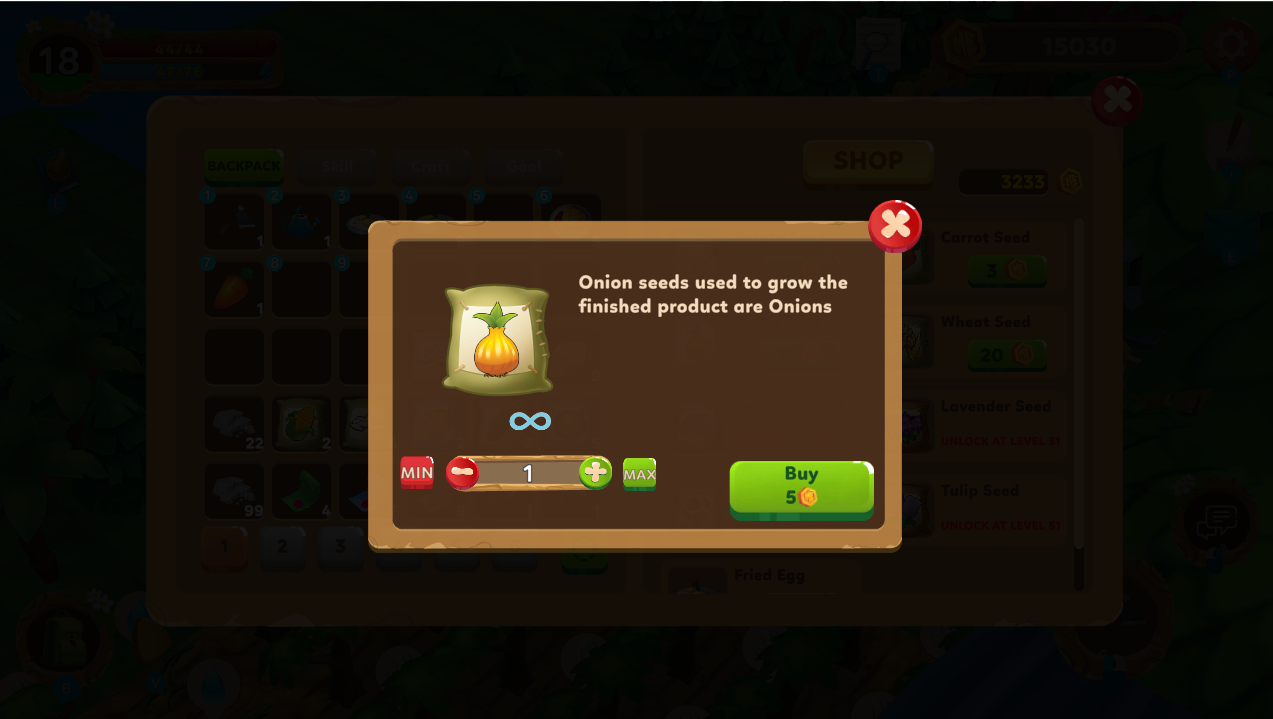 → Level 6 - 11: You should plant gingers purchased from NPC Lyly's Shop - Advantage: Compared to trees of the same level, Ginger is cheaper but gives you a higher amount of experience. So it will save your money :P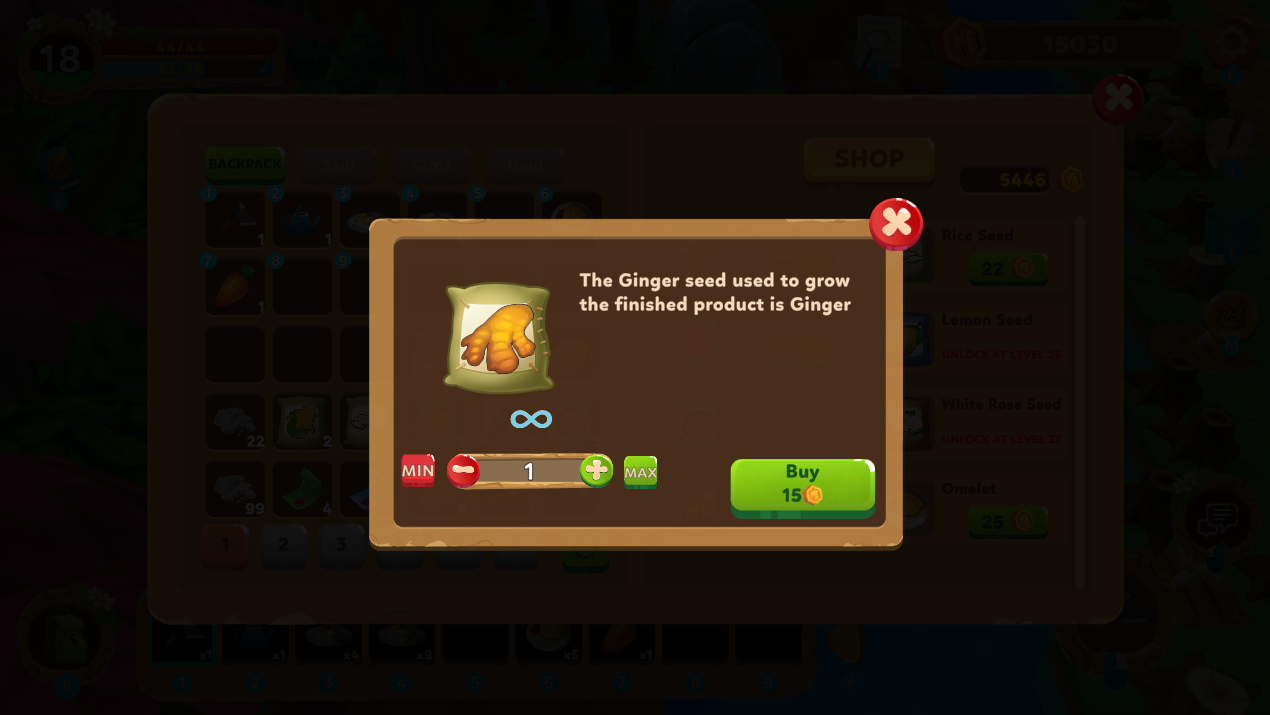 → If you find that waiting 5 minutes to restore energy for farmers to perform other operations is too long, don't worry because Kevin's Shop sells FRIED EGG to restore 10 energy to help plant, water, and harvest quickly more quickly.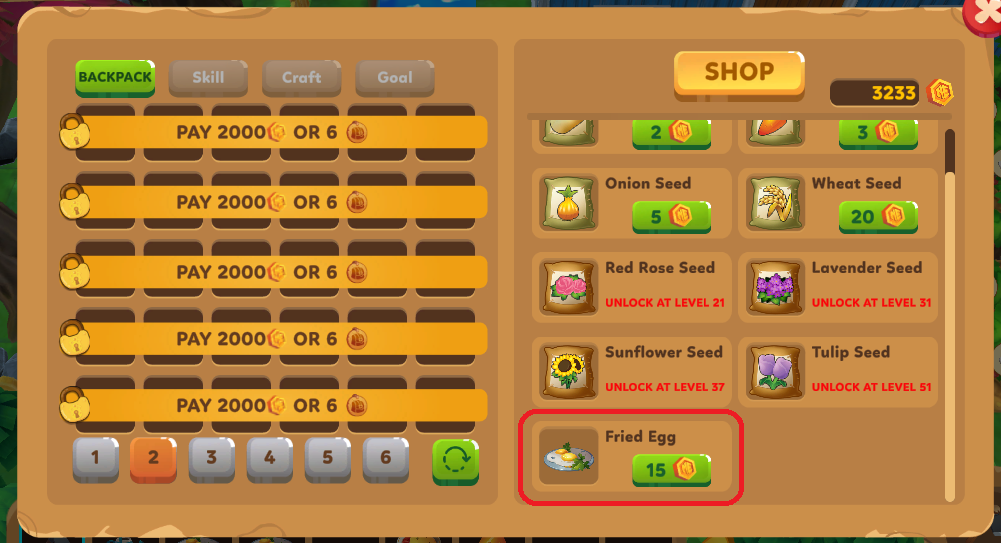 3/ THE USES OF THE TICKET
With the ticket in hand, newbies will not know how to use it, so let us guide you.
First you go to the website: farmme.io
→ Select Market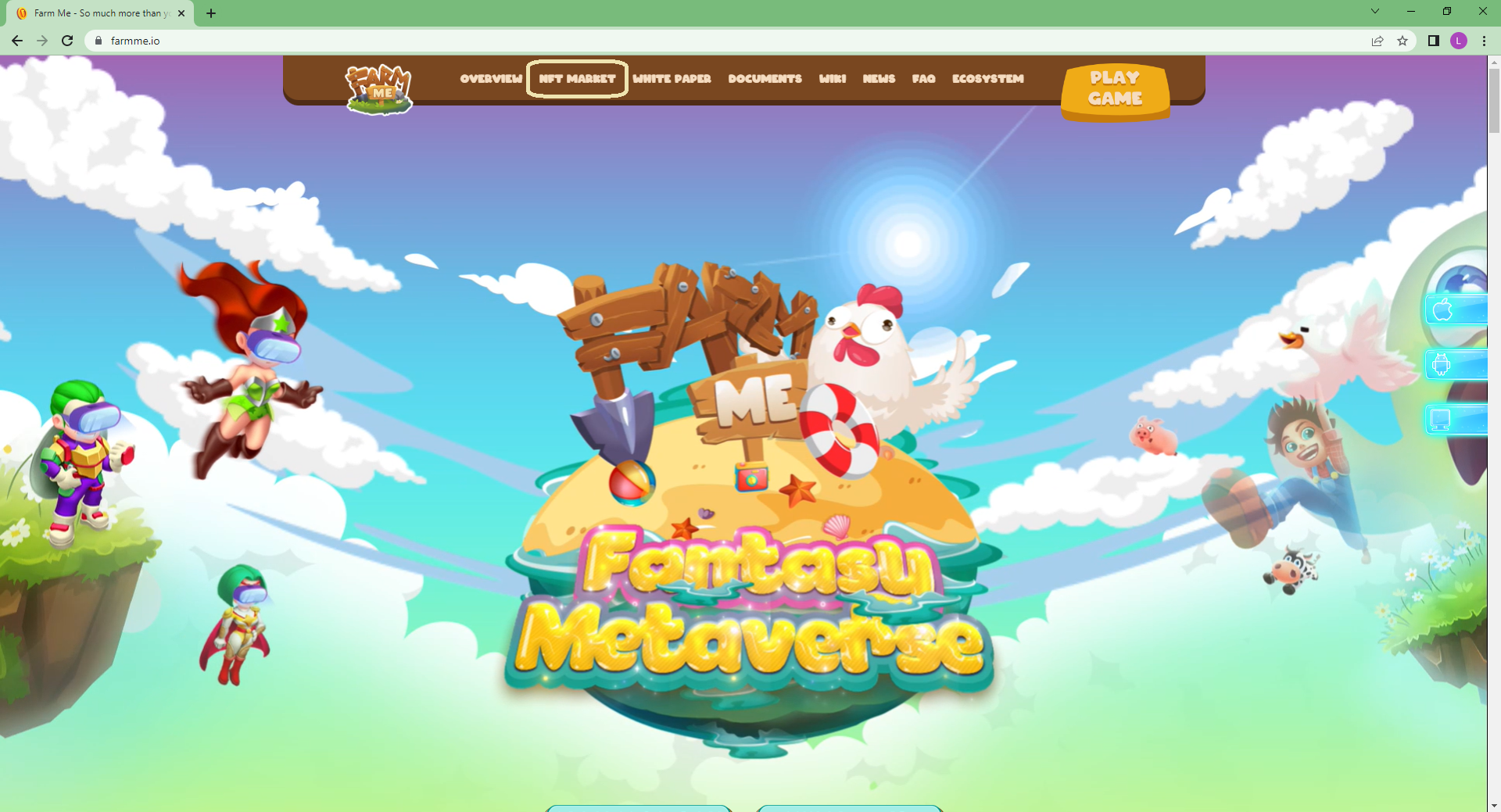 → Login to Wallet and select My Account/ Lucky Spin to spin

What will the lucky spin bring farmers:
→ $FAME: From 40 up to 200 $FAME
→ Rare seeds: Lemon, Sunflower, Lavender, Apple, Red Rose (if you harvest and sell these varieties, you will get more exp and $Me. You can't buy these seeds if the required level is not reached)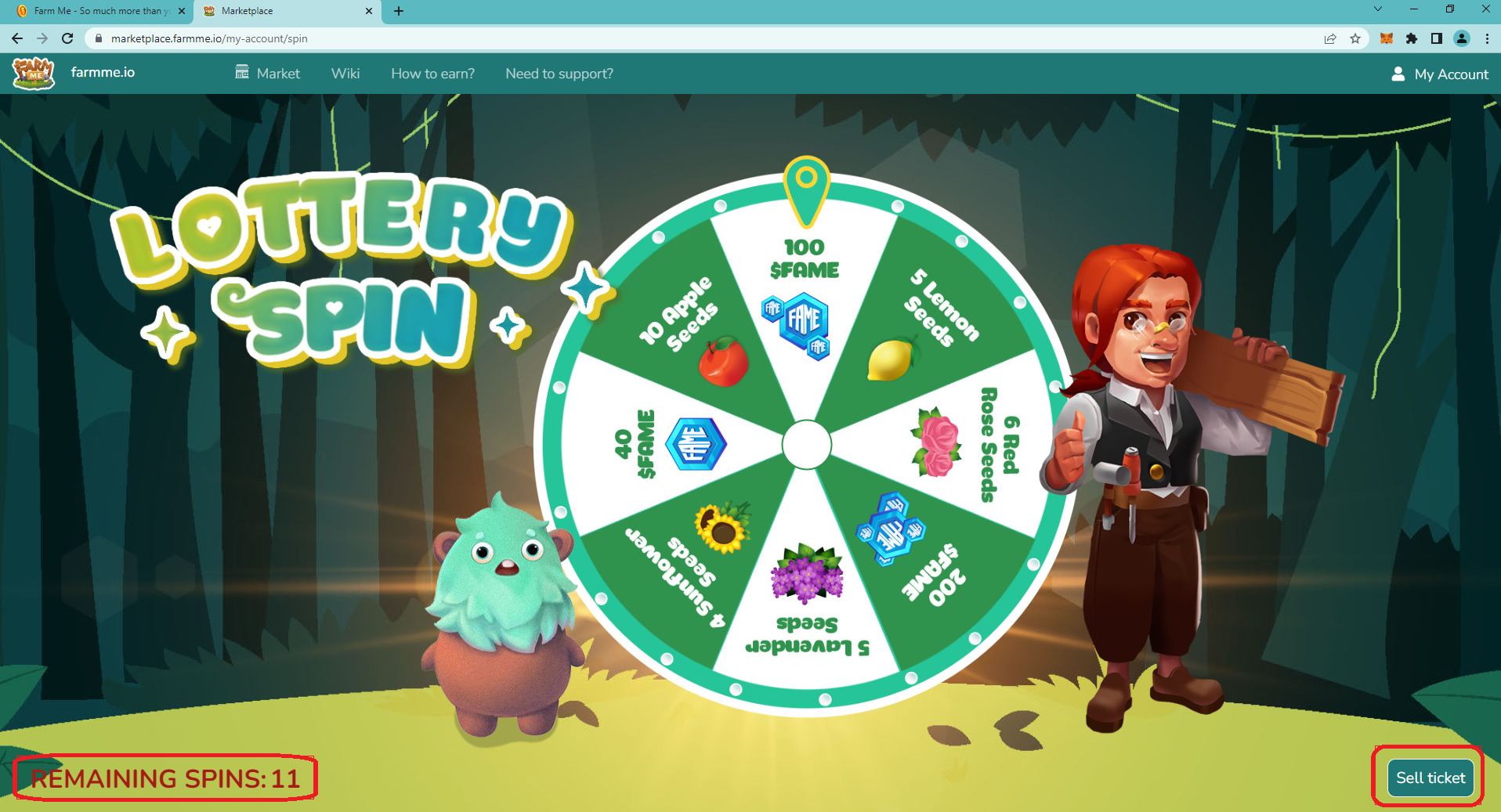 - If you don't have enough $FAME to spin, you can sell Tickets in exchange for $FAME (1 ticket = 10 $FAME)
4/ BUILD A BRIDGE TO CROSS THE FOREST MAP
If you're bored at home, now let's go to the forest. How to enter the forest? Let's share. To easily go into the forest every day we need to accumulate 50 wood, 50 rock, 500 Me to build the first bridge into the forest.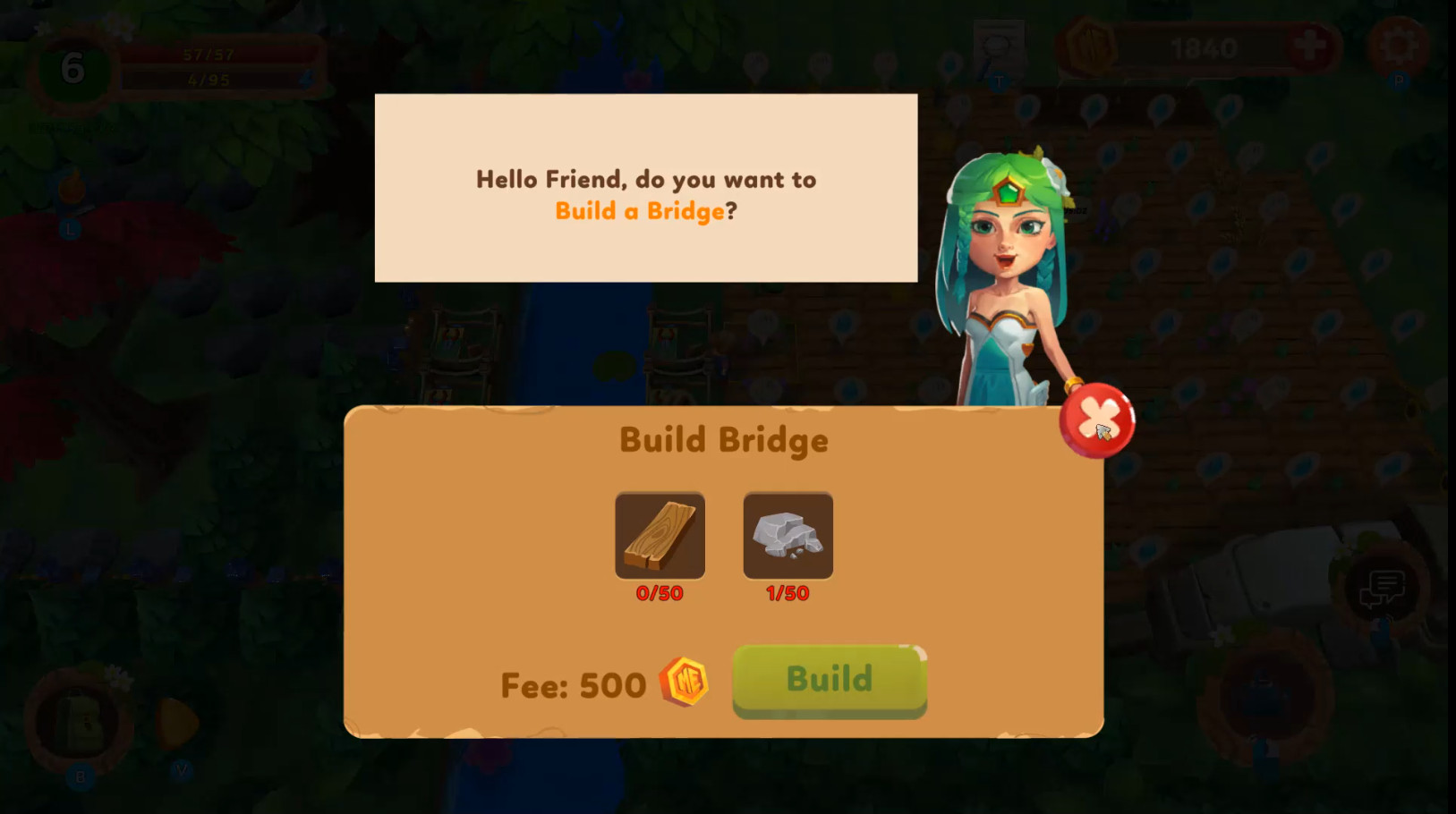 Surely newbies will not know much about the importance of bridges. The bridge brings a lot of benefits. When you build the first bridge to go into the forest, you will own a large forest. In addition, farmers can:
→ Buy ginger (level 6) as well as other plants to grow.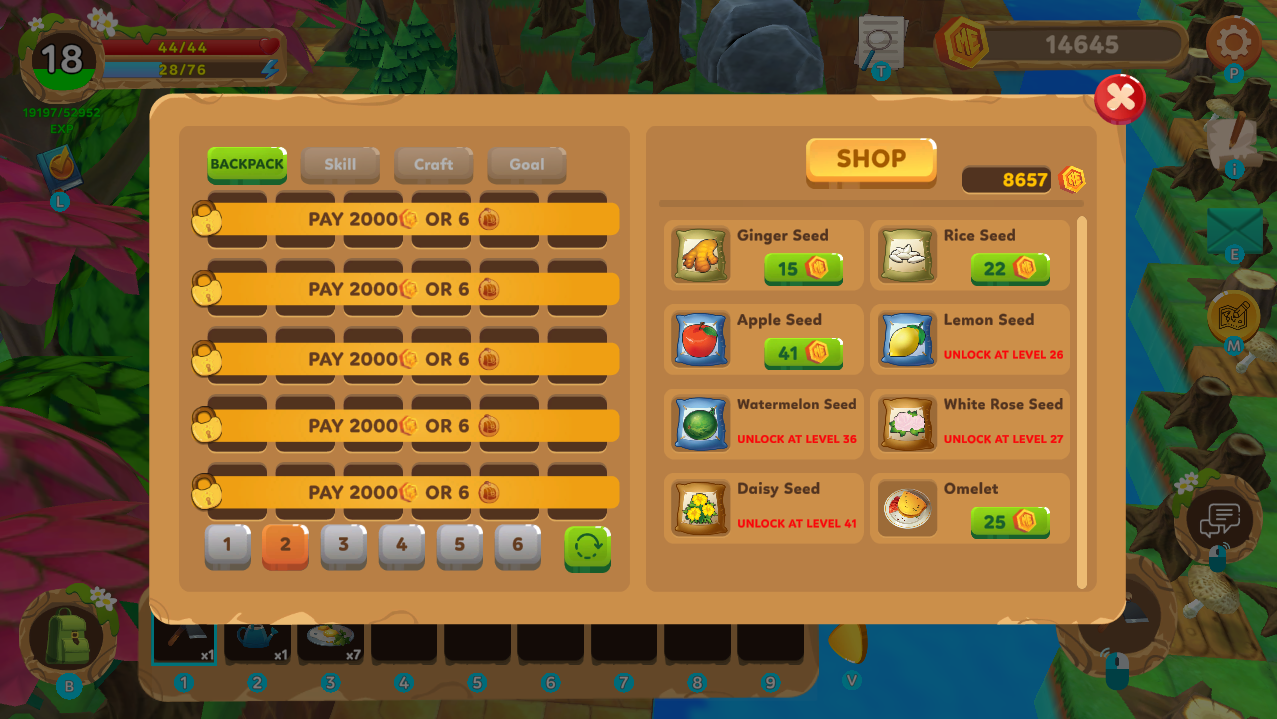 → Harvest rare Mushrooms, Wild Flowers and Fruits that appear randomly that can be sold to earn $ME. It is like a gift that the Forest God brings to the farmers every day.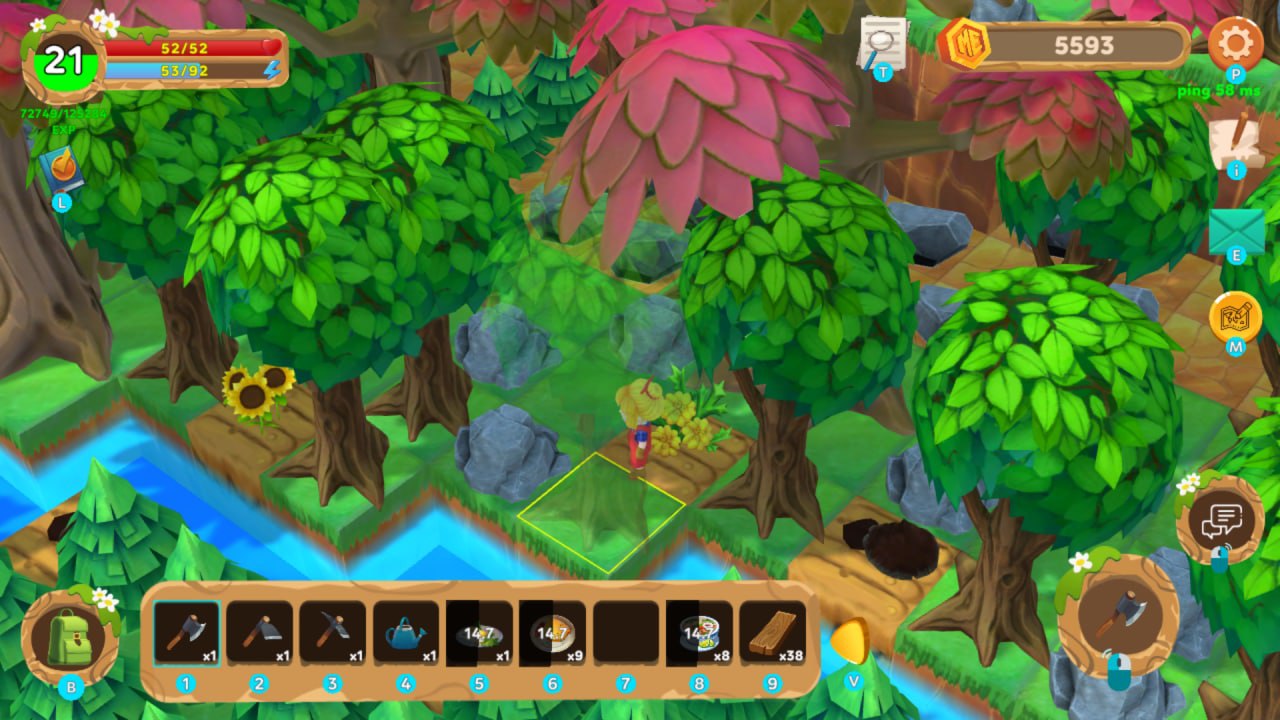 → You can cut trees and break rocks in the forest for the weekly Solo Ranking race and Daily Quests. Besides, the land in the forest can be hoed - planted - harvested. However, remember that the forest will reset every day, so please harvest the tree before 00:00 to avoid losing the tree.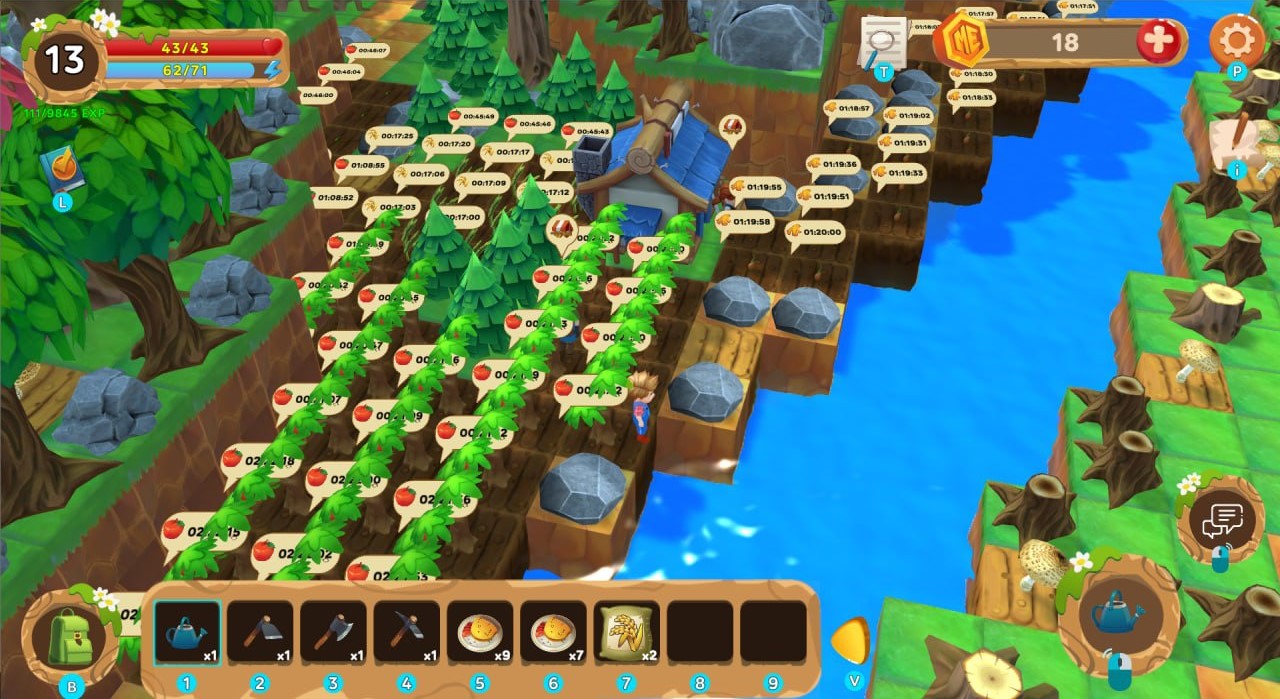 In conclusion, that's the end of the "tips" handbook for Newbies, we will try to bring farmers more "tips" handbooks like this. Those are our experiences when accompanying new farmers as well as the contributions of other experienced farmers ^^! . There will be times when we make mistakes, after playing Farm Me,farmers come back to support us so that we can improve and bring better"tips" handbooks for next newbies. Love our farmers so much <3