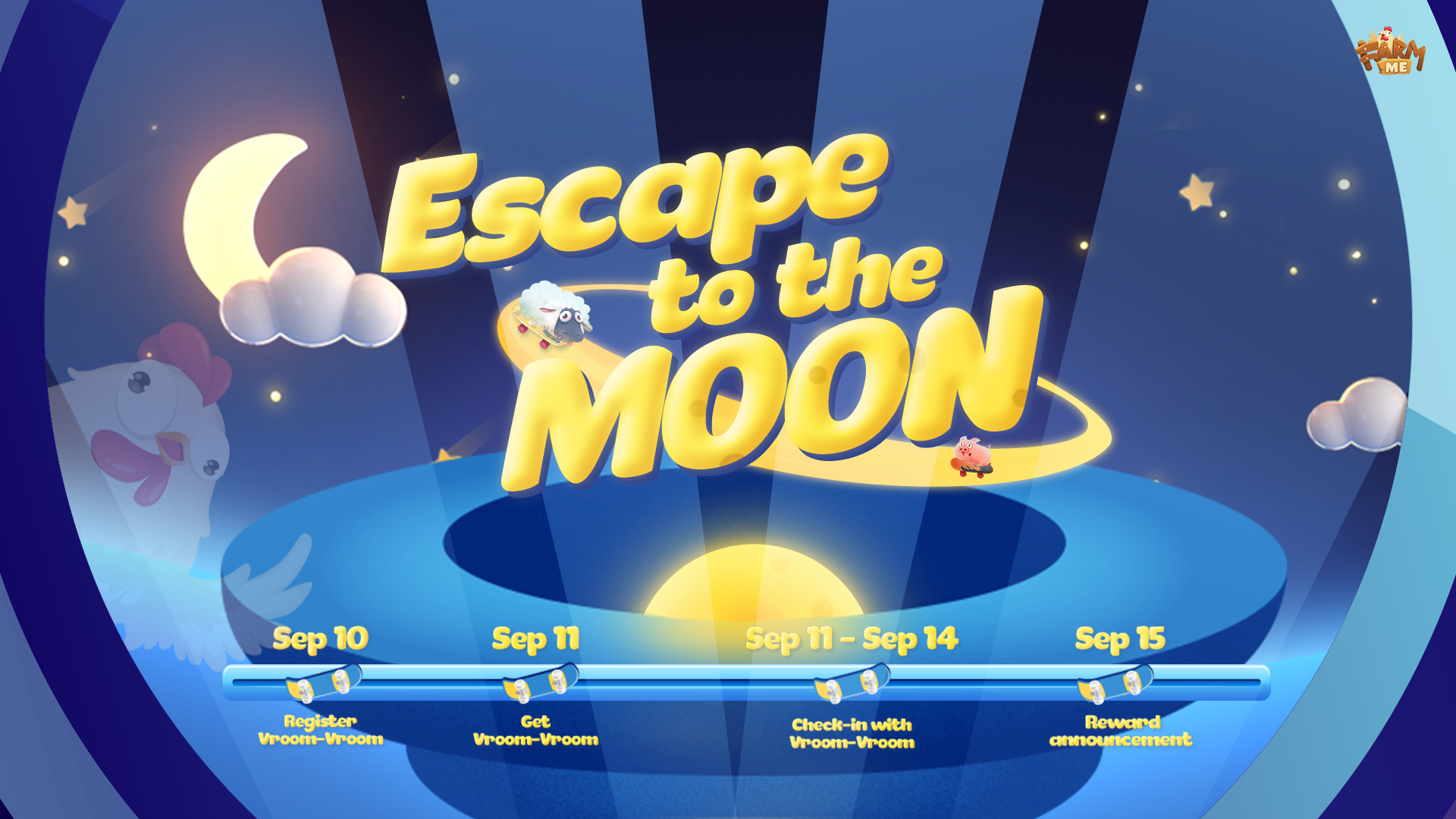 On the occasion of the Mid-Autumn Festival, Farm Me would like to give the entire community of players a Skateboard to have the opportunity to experience before the official launch date. Wishing the Farm Me community a happy Mid-Autumn Festival with family and loved ones.
Timeline of Escape To The Moon
• Sep 10: Register to receive Vroom-Vroom Skateboards
• Sep 11: Farm Me gives out gifts - Vroom-Vroom is here!
• Sep 11 - Sep 14: New stage: Check-in with Vroom-Vroom Skateboard at Farm-Me-Moon.
• Sep 15: Give out gifts for episode 2 for Minigame Check-in.
Minigame - Check-in with Vroom-Vroom:
• Time: From September 12, 2022 to the end of September 14, 2022
• Winner announcement: September 15, 2022
• Rules of participation:
Step 1: Take a picture or video to check-in ingame with the Vroom-Vroom Skateboard
Step 2: Post to Farm Me's Social Group (Facebook or Telegram) with the hashtag #EscapeToTheMoon
• Prize:
- 5 Common Gift Bags for players with beautiful or creative check-in photos/videos
- 15 Exquisite Gift Bags for lucky players


(...Updating)