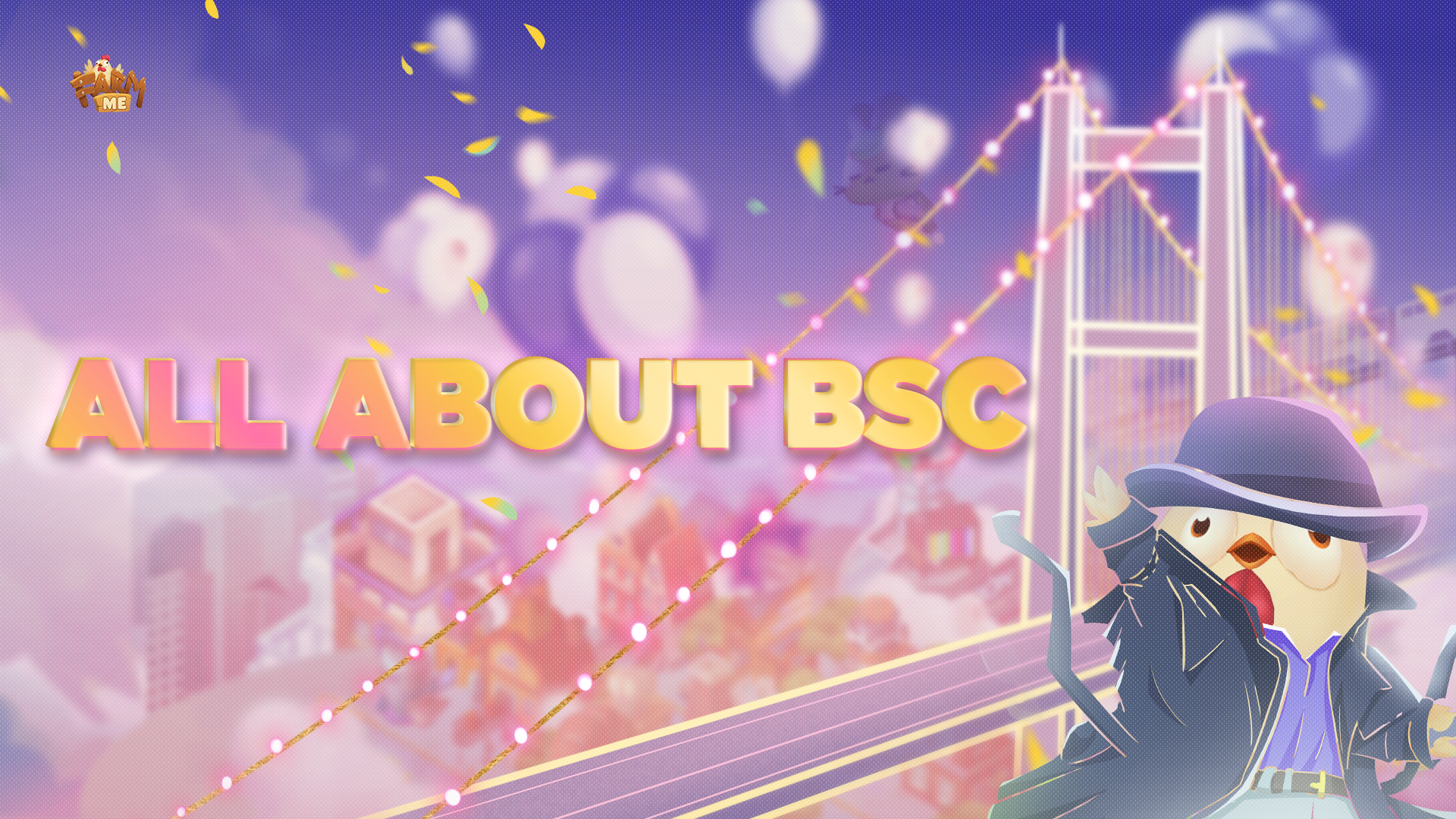 1- LISTING $FAME ON PANCAKESWAP PLATFORM
$FAME will be officially listing on Pancakeswap - at 20:00 (UTC+7) on April 18, 2023
* Smart Contract $FAME ( BEP-20): 0x511D2B382AFb97e30aE5e3284C53A76AA9FA5F1A
• Name: FAME
• Symbol: $FAME
• Token Type: BEP-20
• Total supply: 1.100.000.000
• Liquidity Pool: 5%
• Chain: BSC
• DEX: PancakeSwap
To avoid scam cases, please double-check the smart contract address!


2- BRIDGE TO TRANSFER $FAME FROM AURORA TO BSC
Bridge allows users to completely transfer $FAME from Aurora to the BSC network
• Bridge opening time: 20:00 (UTC+7), April 18, 2023
• Link Bridge: http://bridge.farmme.io
2.1 How to transfer $FAME from Aurora to BSC network?
A. IMPORTANT GUIDE: How to do it?
• Connect to Metamask (Aurora) wallet
• Create the new transfer
• Fill on the email address to receive the transaction notification
• Enter the number of $FAME, you wanna transfer
• Click ' Confirm' to transfer $FAME
-> Watch detailed video tutorial here: https://www.youtube.com/watch?v=mji94DBjDzE
B. The bridge fee:
• $FAME: 2.5% of the bridged tokens (min 2.5$)
C. Conditions to bridge:
• Users need GAS fees to make transactions on the Aurora network.
• Bridge fee
• The owner of FAME/NFT wants to transfer
D. Time for Bridge
The transfer time will normally be 10-20 minutes. With some cases of congestion or issues, it will be pushed back to wait for processing, with a maximum delay of 48 hours.
2.2 Some common issues when transferring $FAME
If you have issues when transferring $FAME, please submit the form here https://bit.ly/Report_Bridge_Issues
A. Accessing the bridge site error: Please visit later
B. Token transferring error
• Check again your token to make sure that is correct with the BSC Smart Contract
• Check the gas fees
• Check your fund has been deducted from Aurora by checking transactions Aurorascan
• Double-check the address to receive the token.
• Waiting for 10-20 minutes for confirmation from BSC
• After about 1 hour without receiving confirmation, submit the FORM
C. Failed to execute transaction on PancakeSwap error:
• Check token is correct for the BSC Smart contract
• Check your account enough with a GAS fee

Note that:
• At the current stage, only the FAME bridge feature is developed from Aurora to BSC
• The Dev team can not handle any issues related to swap on PancakeSwap


3- GUIDE TO ADD $FAME TO METAMASK WALLET
Step-by-step process for adding $FAME (BSC) to your Metamask wallet, including 2 main stages:
Stage 1: Add BSC network to Metamask wallet
• S1: Log in to your Metamask wallet
• S2: Click on the 'Setting' menu
• S3: Adding network then ' Custom network' to add the BNB Smart Chain Network, and fill all requirements of BSC's relevant fields.
• S4: Press 'Save' to finish the process
Stage 2: Add $FAME (BSC) to Metamask wallet
• S1: Log in to Metamask wallet
• S2: Select 'Add token' on the screen
• S3: Searching '$FAME following entering $FAME (BSC) Smart contract
• S4: Click 'add token' to finish
After completing the above 2 stages, users can start holding and swapping tokens with low transaction fees and high security.