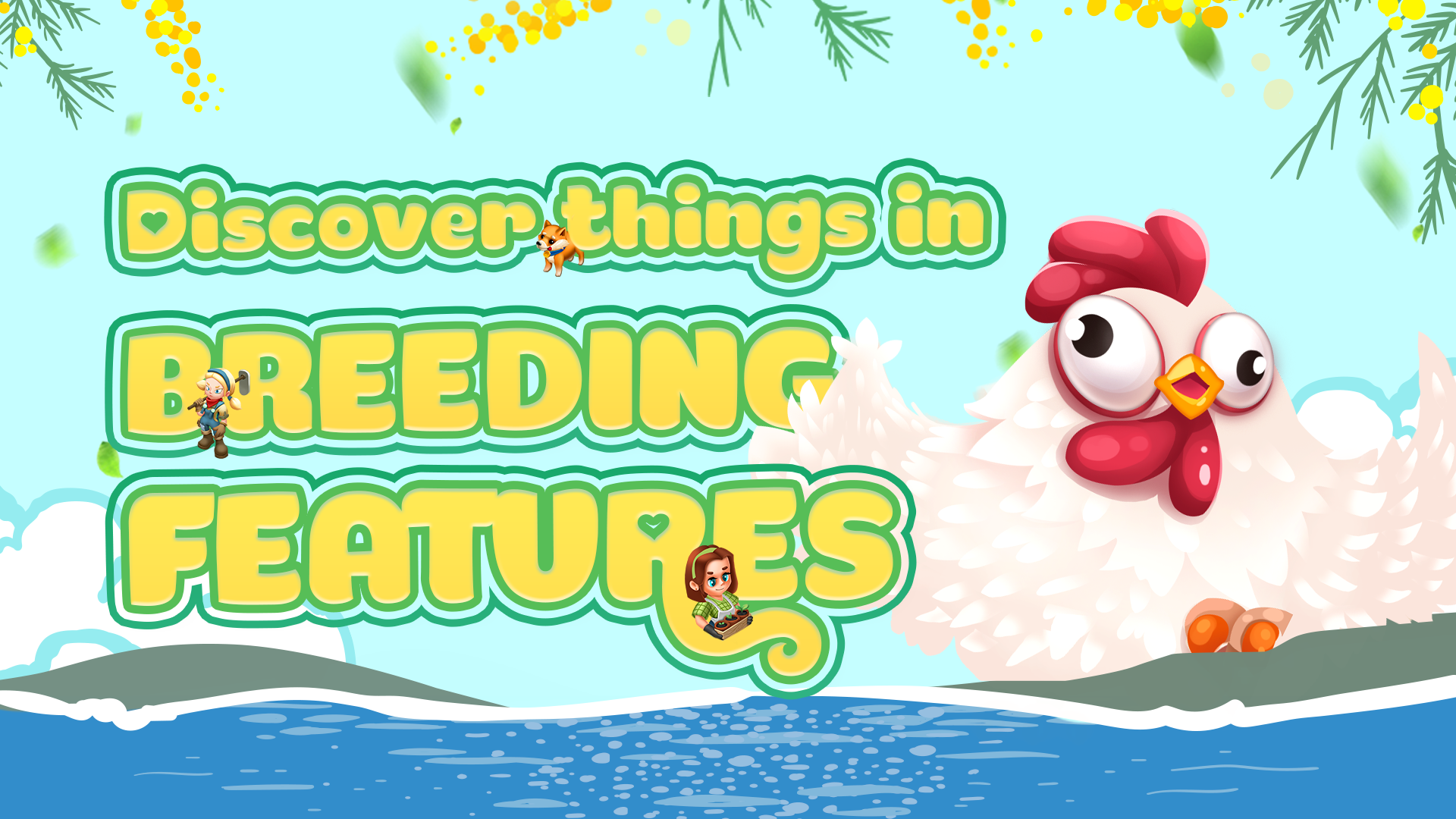 I. Big Update - Breeding: Getting rich with Farmer
1. Two type of cage are available for build:
- Cattle's Cage: You can use this type of cage to raise animals such as Cow, Pig, Sheep, or Goat (Horse, Raindeer, Deer, Camel, Rabbit, Buffalo, and Ox will be added in the future updates)
- Poultry's Cage: You can use this type of cage to raise animals such as Chicken, Goose (Pigeon, Duck, Turkey, and Swan will be added in the future updates)
2. You can rise any kind of cattle in Cattle's Cage, the same also applied to Poultry's Cage.
3. Material need to build: Wood, Stone, Certificate, ME… and some other material will update later.
4. Size of each Cage:
- Poultry's Cage: 6x8=48 block
- Cattle's Cage: 10x16=160 block
5. Cage will have a maximum of 10 Upgrade Levels (Starting with Lv 1).
However, in the first phase Cage can only Upgrade max to Lv 3
6. Maximum animals cap will increase each time you upgrade Cage (Each type of Cage has different increase number)
7. When Cage upgrade is completed, the size inside Cage will increase but Cage's size on the outsize (48 and 160 blocks) remains the same.
8. Selling crops might seems to earn more than breeding, but the more you invest in Breeding, the more interest you will get. You can save your block for another purpose.
9. Destroy Cage and Move Cage feature will be available in the future update.
10. Animal's Growth:
- Animals have 2 Stages of Growth before becoming Matured. After Matured, you can feed and then collect products until the animal expired.
- When buy animals, you will have a chance to obtain Mutated Animal. These Mutated Animal will live longer, increasing rare product chances.
- Product will have 5 Rarity: Common, Rare, Super Rare, Legendary, Epic. Higher the rarity higher the value.
- Offspring feature will be added in the future update.
11. Animal's Intimacy (will be added in the future update):
- When raising Animal you can use consumable items from shop to increase animal's intimacy (Friendly Point)
- Higher the Friendly Point, higher chance to get rare product.
II. Apple - Rebalance
When Breeding update - Decrease price sell for Apple from 22 ME → 16 ME.
Experience gain each harvest unchanged. From now Apple will help players Level up faster.
III. New Food incoming !! Delicious!
1. Introduce one of the Top 10 Food must try in your life. PHỞ will available for Farmer to try.
2. High SP Recovery: 25 SP - with cheap price: (please looking forward in the new update).