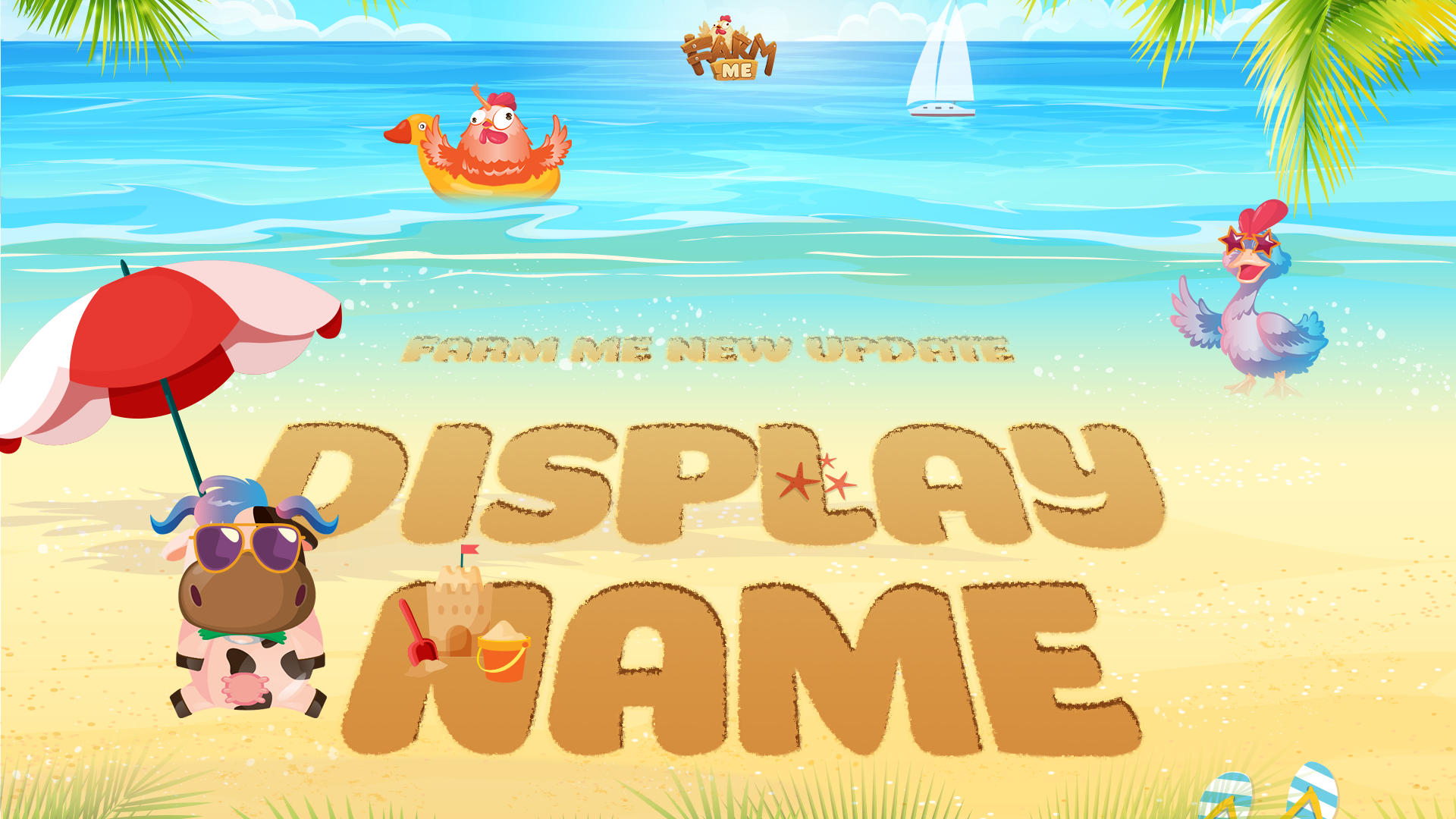 Dear Farm Me-ers, the most awaited "Display Name" feature has appeared in this update:

With Display Name feauture, you can:
• Freedom to personalize and express your own personality, which will help farmers feel closer when being called by their nickname
• Be honored by Farm Me with Name Account on the leaderboards instead of long mail ingame
1. About
When create new Account, players need to choose a Nickname. This Nickname will following these rules:
• Nickname must between 6-24 characters.
• Can't use if Nickname already existed.
• Can't use Special Character except for "_".
• Not contain Banned word (bad language, 18+, related to politic or related to FarmMe).
2. Edit Display Name
Display Name of account can be Edit with 10 FAME as Edit Fee.
After Edit Display Name, the following places will also applied:
• Top 50 Legends
• Leaderboard
• Top Ranking
• Display Name Ingame.
(*) For account already created before: You can set new Display Name free of charge one time. After that, edit will charge 10 FAME for each.