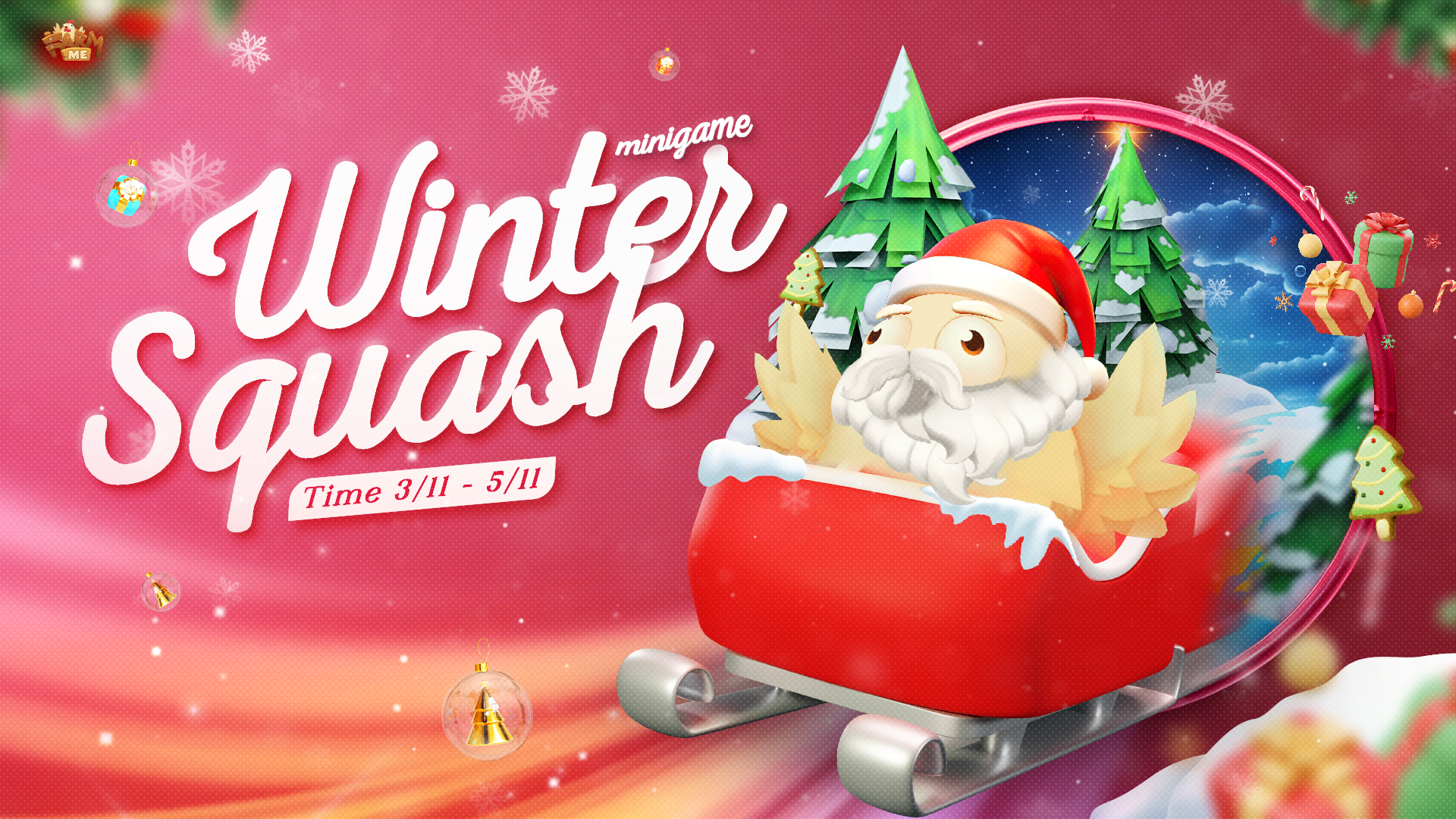 DING..DING...DONG

Temporarily putting aside the previous horrors, let's now immerse ourselves in X-Mas parties as well as gifts from Santa Claus that will be dropped at any time.
Let's bloom on Winter's day in Minigame: WINTER SQUASH at 8:00 PM., November 3!
At: Farm Me Fanpage
Don't forget to turn on your notification to receive the minigame participation rules in the next post!