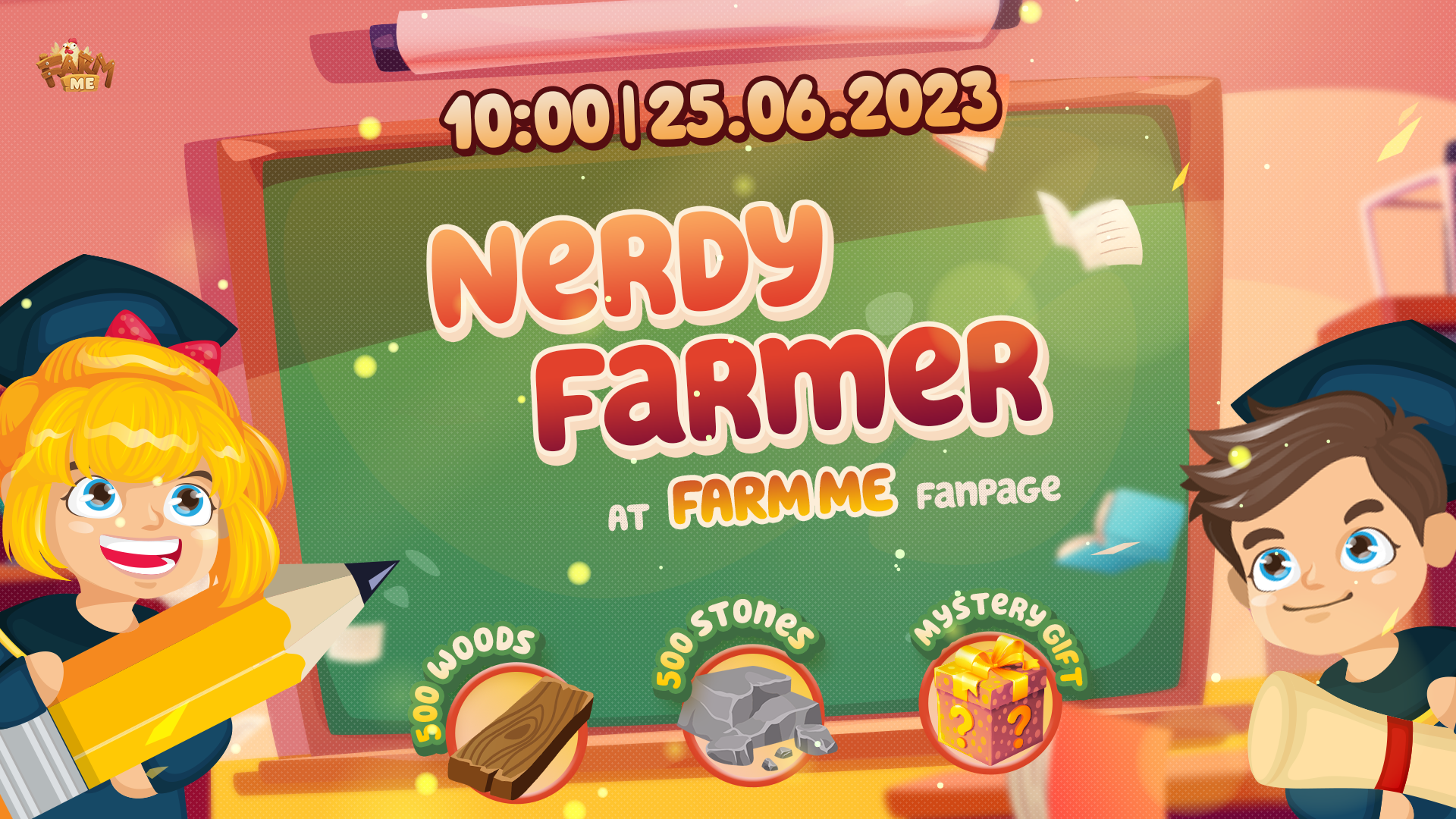 Epic Prizes
• 500 wood
• 500 stones
• Precious resource combo
Rules
• The convention will take place over 5 consecutive days, from June 25th to June 29th, 2023.
• Participating farmers will tackle a series of Farm Me-related questions through various stages.
• At the end of the competition, rewards will be given to the top 5 farmers with the most outstanding and correct answers.
‼️ Note: Remember to comment with the correct format Answer + Email for prize delivery!
So, let's quickly review our knowledge and get ready to join the Bookworm Contest at Farm Me. Compete, win valuable rewards, and enjoy the excitement!
Don't forget to turn on notifications to receive the latest updates about this special event. Be prepared and become the ultimate "Bookworm Farmer".