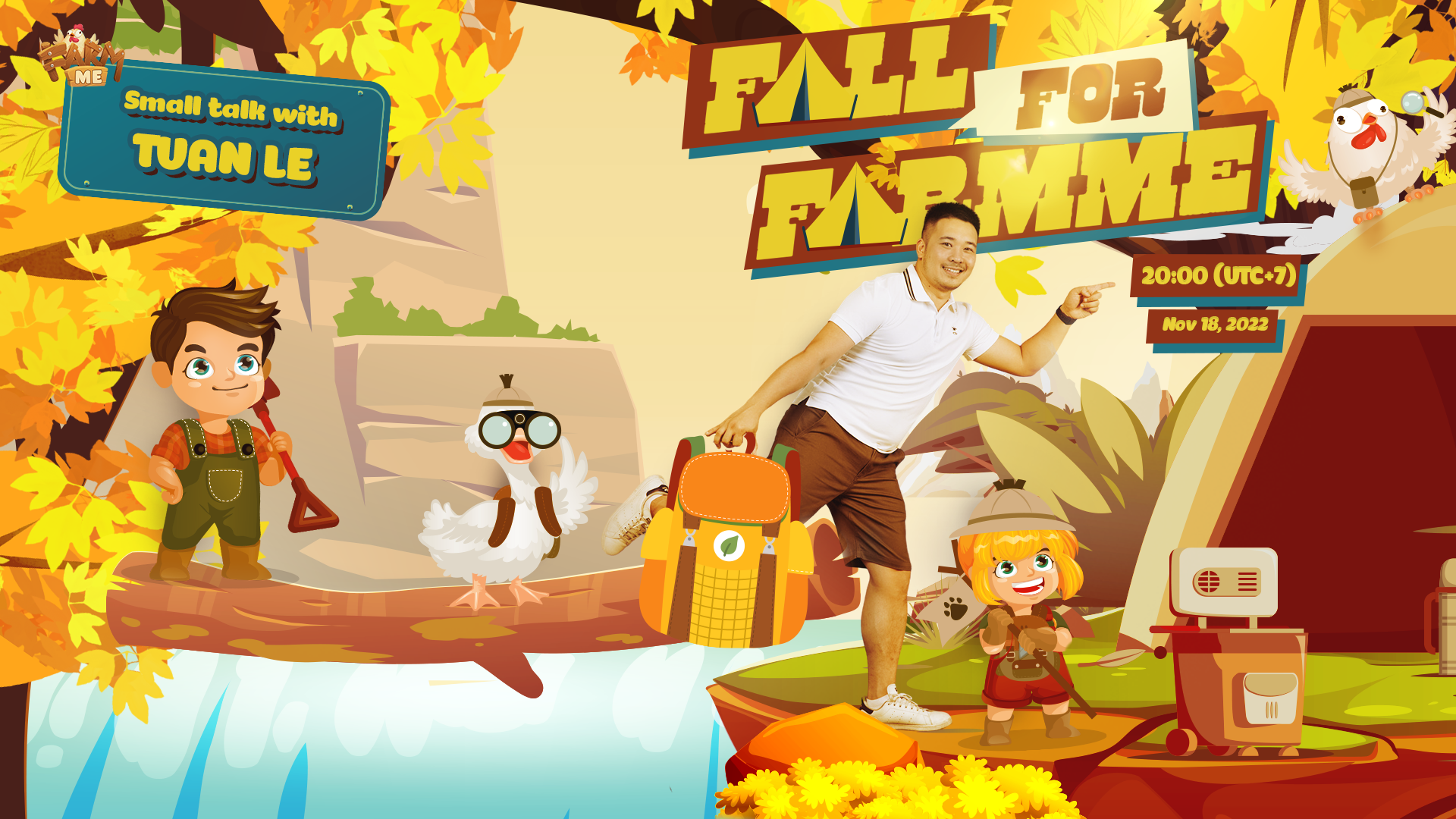 EVERYTHING YOU NEED TO KNOW ABOUT FARM ME FAST & FANTASY - your chance to own our latest NFT item for a new journey! Join us now!
• Livestream: SMALL TALK with CPO Tuan Le
• Time: 20:00 (UTC+7) Friday, November 18, 2022
• Livestream link:
- Facebook: https://www.facebook.com/FarmMeOfficial
- Youtube: https://www.youtube.com/c/FarmMeOfficial/
• Questions for the program, send at: https://bit.ly/FarmMeSurvey
_________________________________
Livestream segments:
1- Farm Me phase 2:
• Development strategy & Game mode, new stage objective.
2- Amazing Race Beta:
• Racing innovations are included in the latest update.
3- Pre-order Program for Farmers:
• Own NFT Skateboards at a GOOD PRICE.