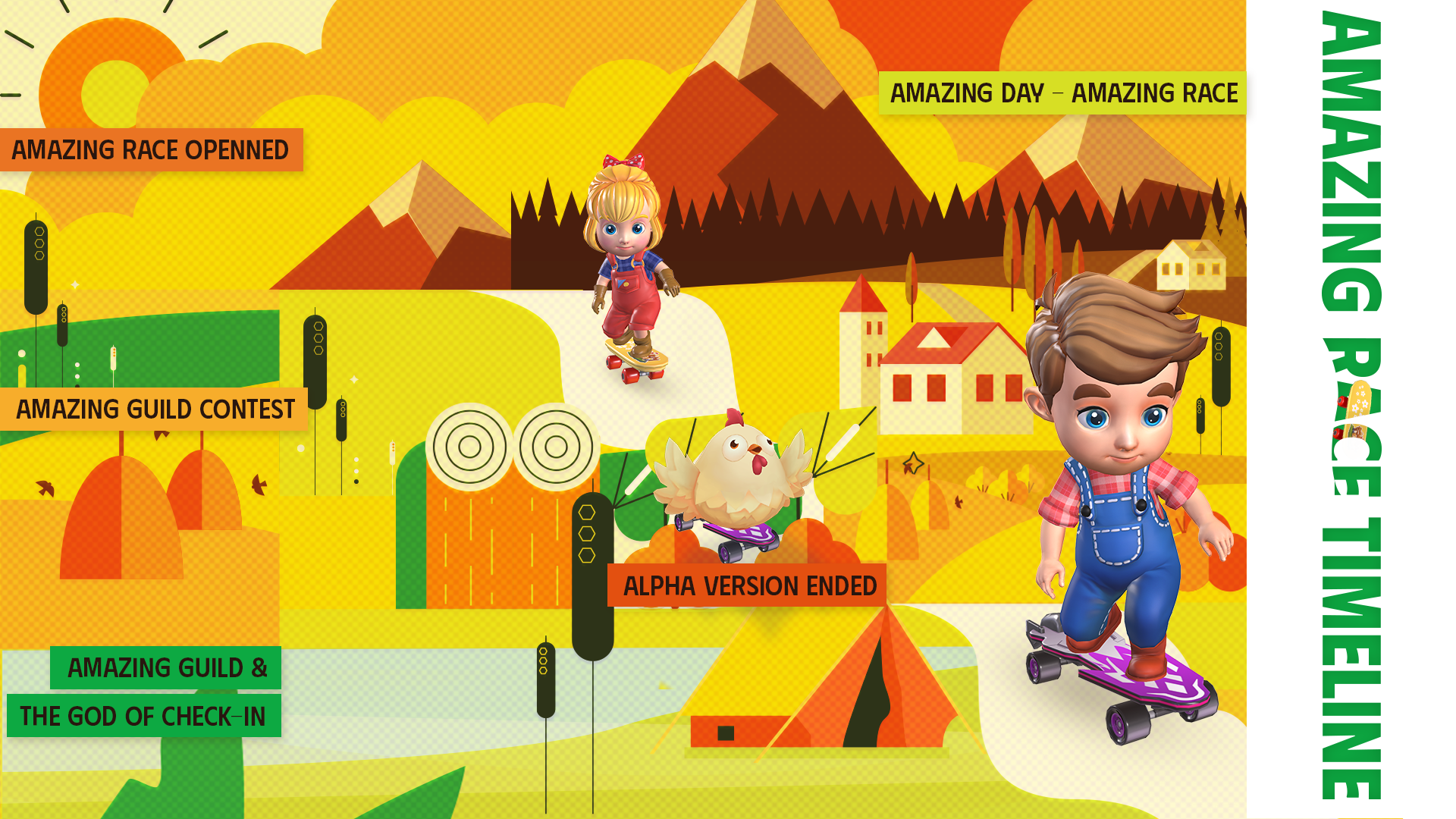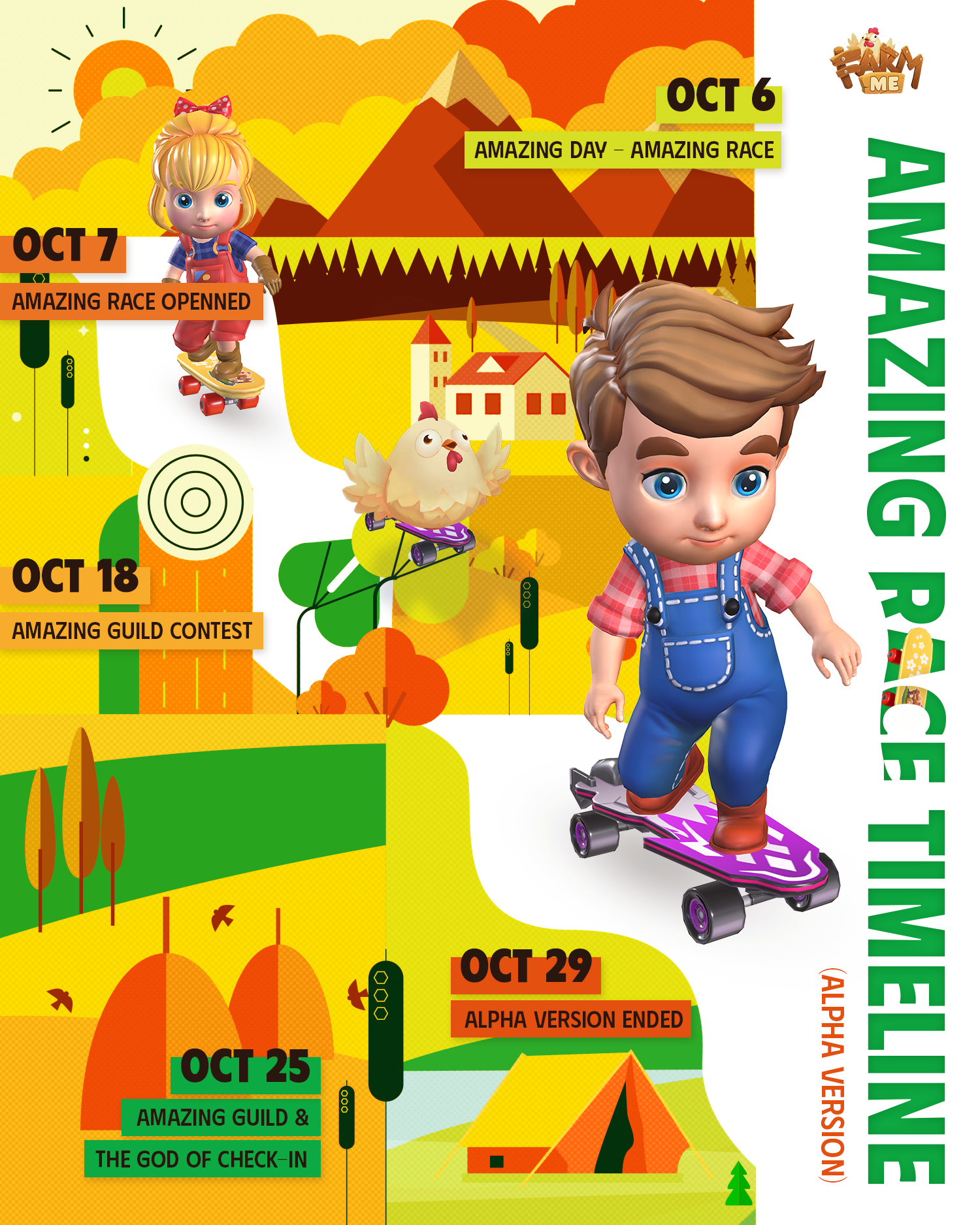 Phrase 1: Release Amazing Race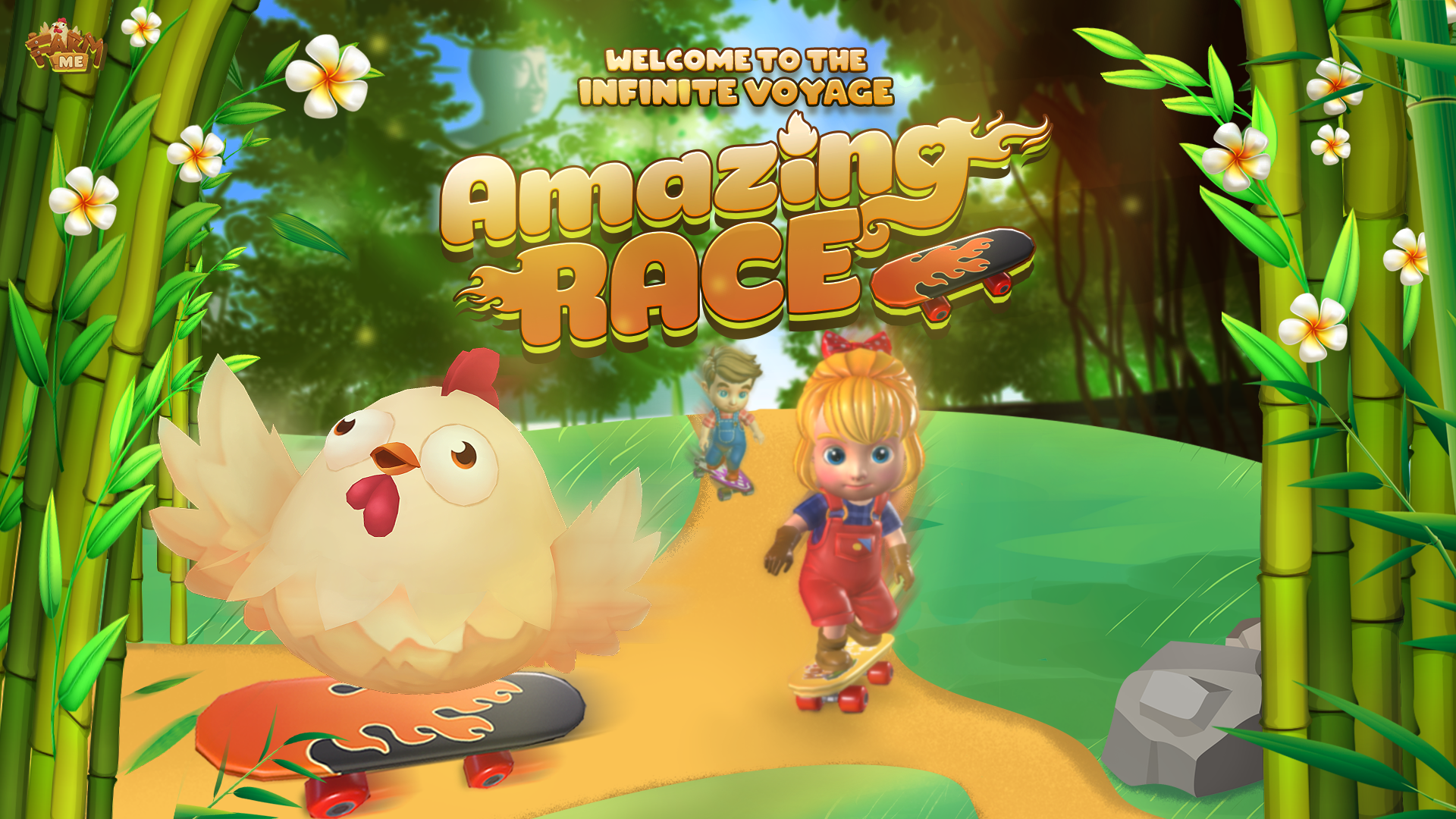 The test version of Amazing Race has been officially released, players need to register to participate in the Amazing Day minigame to receive a 3-day Skateboard and Racing Card to be able to experience the Amazing Race race.
Minigame Amazing Day (October 6, 2022)
• Registration time to receive skateboards: 20:00 on October 6, 2022 - 12:00 on October 7, 2022
• Rules of participation:
B1: Fill in the information on the GG Form link
B2: Join the program's Discord channel
B3: Skateboard & Racing Card will be sent to your in-game mail
Amazing Race Opening (October 7, 2022)
• Registration time: 20:00 - 20:59 (every day)
• Race time: 21:00 - 23:00 (every day)
• Instructions to participate:


Phrase 2: Amazing Guild Contest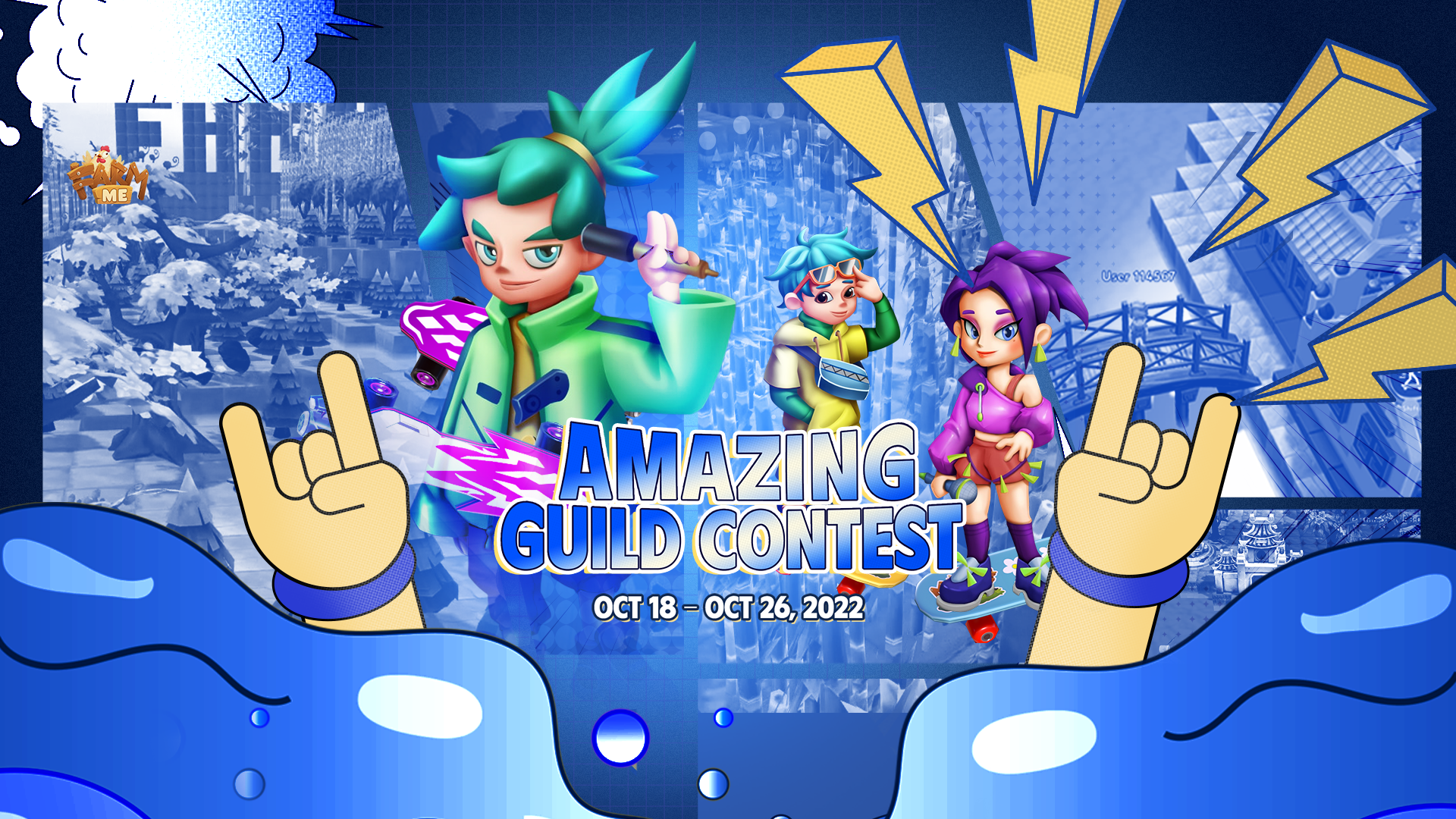 GET THE ONLY OPPORTUNITY TO GET PERMANENT NFT SKATEBOARDS from Farm Me with the brand new feature - Amazing Race when you register to attend and race with your teammates - Farm Me Guilds! There are two competitions for guilds & individuals:
Amazing Guild - Awesome Teammate (October 18, 2022)
• Looking for the Top 3 Guilds with the most impressive racing record (shortest race time) in the race.
• For all Gamers who will race as a team - players need to gather enough other players to form a guild and register through the form, after meeting the conditions, Farm Me will issue a passport to your Guild for official competition.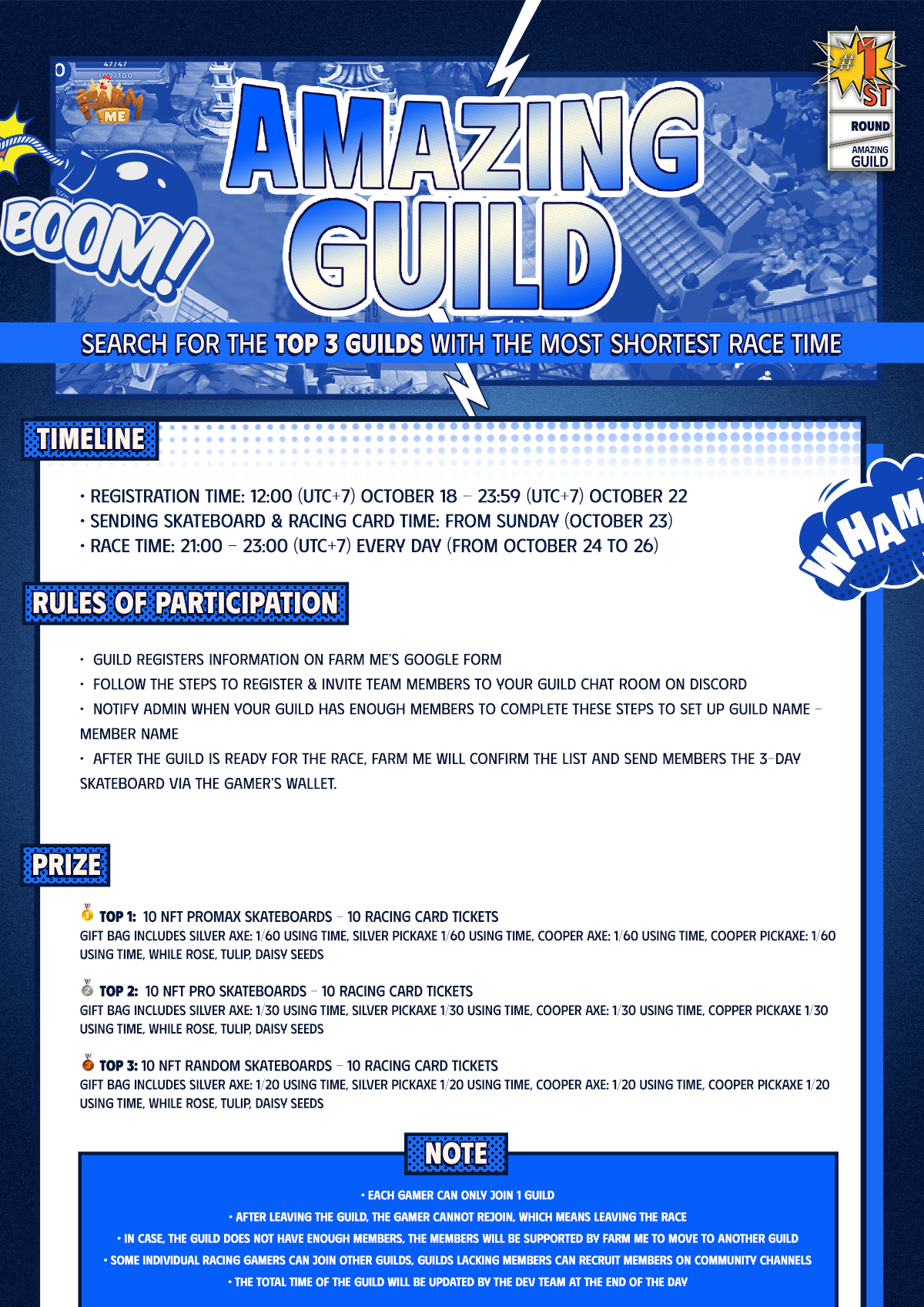 The God Of Check-in (October, 24, 2022)
• Find 5 racers who have pictures and videos of their own cool racing moments when participating in Amazing Race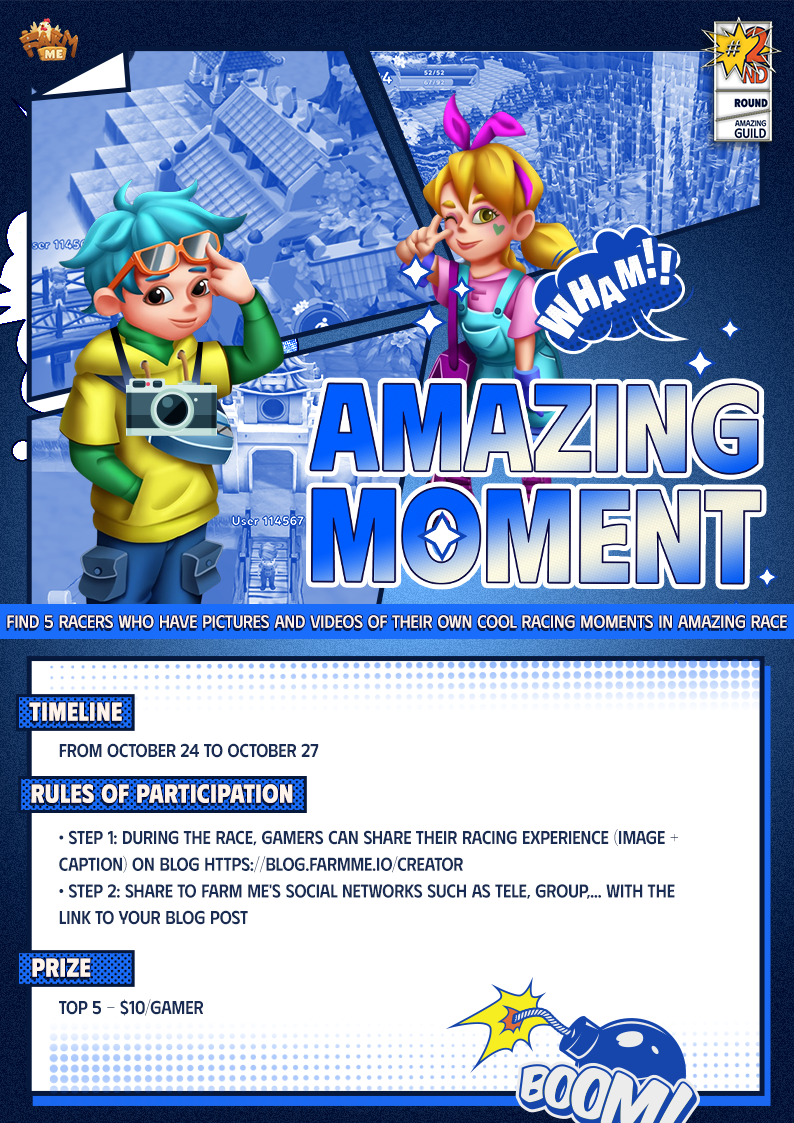 Alpha Version Ends - Amazing Guild Contest Final Results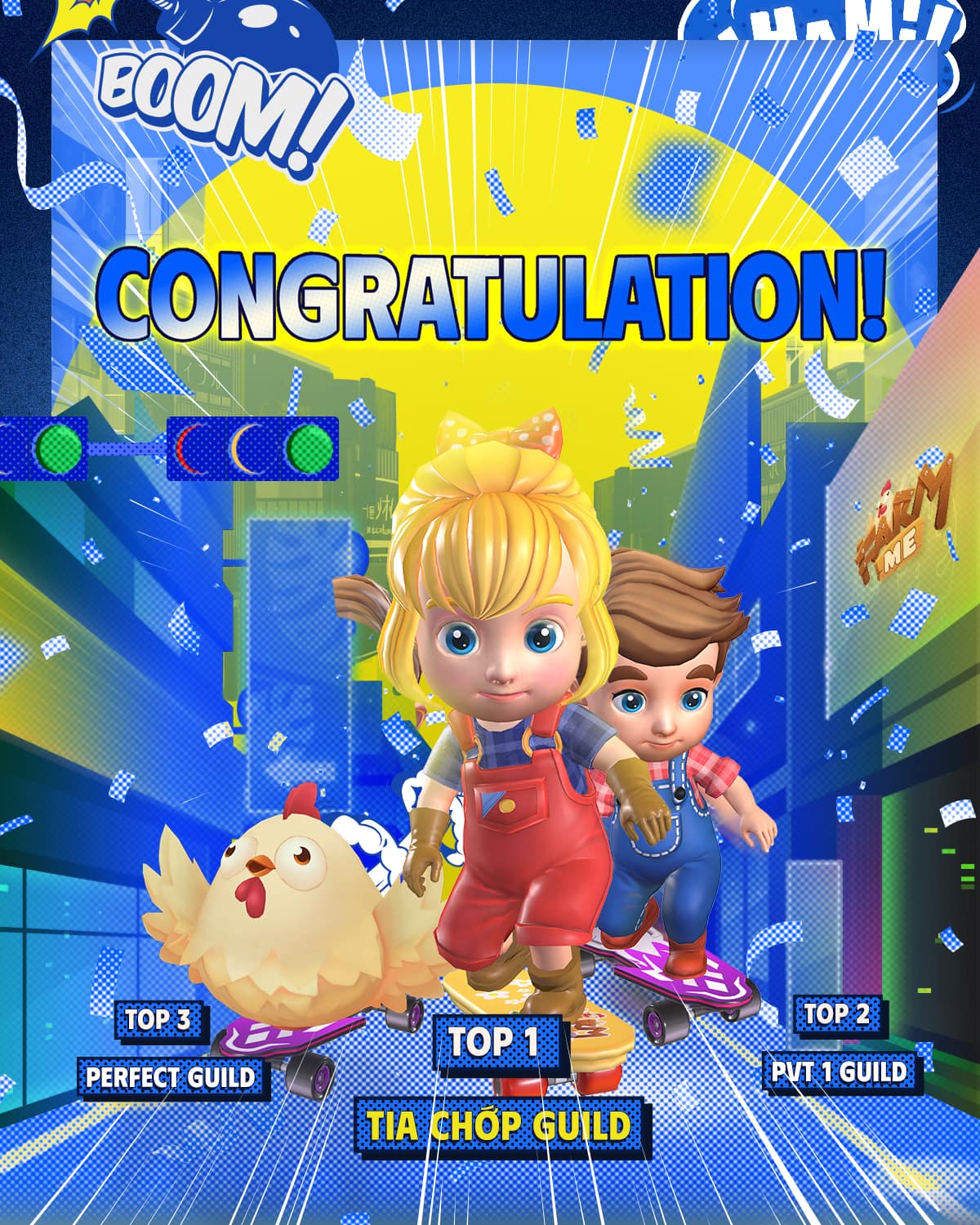 Top 03 Amazing Guild had the best performance on the track!!!
Top 1: Tia Chớp Guild
Top 2: PVT 1 Guild
Top 3: Perfect Guild
_________________________________
Farm Me would like to thank all of you for participating in the Amazing Race in this alpha test. Any comments about the racing experience please send to https://forms.gle/r9HtwEpGWt5Btdr9A, Farm Me would like to acknowledge and will try to fix in the next versions.
See you all in the next Beta version!